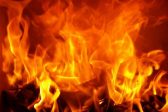 "It is said that the deceased lived in his house, that is at Nyhityhaba, Mcothama village, Centane," said Captain Jackson Manatha.
Neighbors remarked that the house was on fire on Saturday morning at about 1 o'clock in the morning and the police were informed of the incident by the head of the village.
The police of Centane still investigated the cause of the fire. The identity of the man would be made known after his children were informed of his death, Manatha said.
– African News Agency (ANA)
Source link