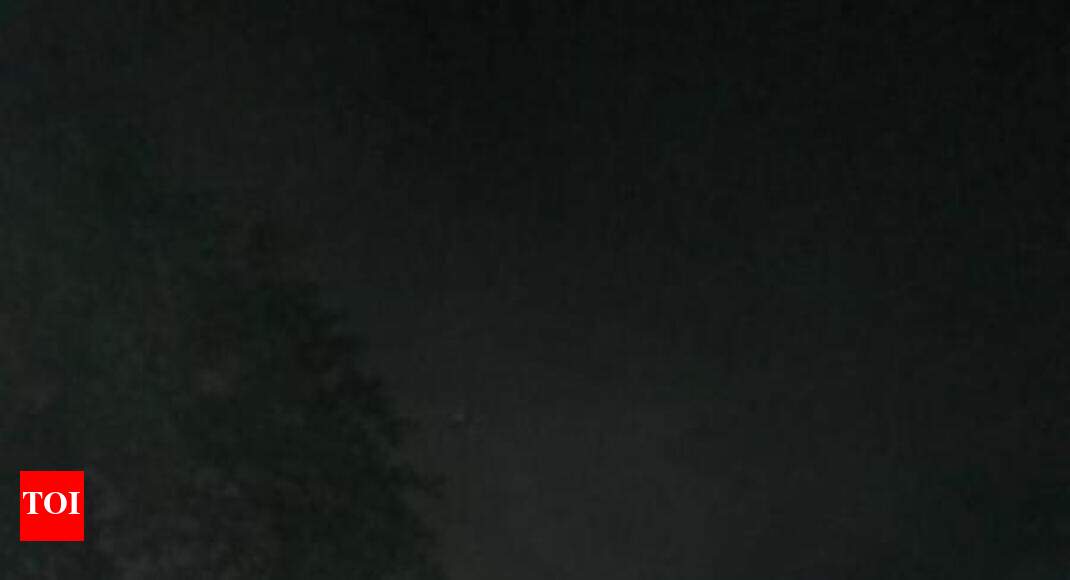 Mysuru: It seems that the saga of dysfunctional and very little street lighting in the & # 39; Heritage City & # 39; will only continue. Although many roads in the city have no street lighting at all, there are others that have too little – the Nelson Mandela Road, a stretch of nearly 1 km between the Maulana Abul Kalam Azad Circle and the Millennium Circle, has only six street lights, which extends over the extended parts of the passage in darkness after sunset.
While two of the twelve street lamps are located near the KSRTC building, the others are located near commercial shops. One is actually tilted to a bakery, probably to increase its visibility to the public.
Although a high-masted mast is seen standing upright in the Millennium Circle, the lights do not work. It is difficult not to overestimate the importance of this crossing, as buses and other vehicles that drive to Mandya and Bengaluru from Mysuru pass by. Named after the leader who fought for the abolition of apartheid in South Africa, the Nelson Mandelathe road is entered by the elephants during the Dasara procession. While the road was upgraded to a concrete road two years ago, it seems that the officials of Mysuru City Corporation (MCC) did not pay attention to cleaning up the darkness that flooded many parts of the street.
A policeman claimed that they had called on the MCC to install street lights on Mirza Road. "But there was no reaction from the MCC, it is not just Nelson Mandela Road, even Mirza Road, where the police commissioner's office is suffering from the same problem, we are tired of repeatedly knocking at the doors of public authorities and no solutions to find, "he added.
The fact that the MCC does not seem too concerned about solving this problem, despite Dasara not being too distant on the horizon, has alarmed the citizens.
Frustrated but not helpless, citizens have decided to express their dissatisfaction on the net. The Twitter handle @ MySuruInfrastructure asks MCC if it has time to investigate the problem, while another user from the microblogging site, @MysuruCivicIssues, pointed out that street lights were a long-term request from citizens. These users have tagged elected representatives, in addition to police and MCC commissioners in their tweets.
Source link