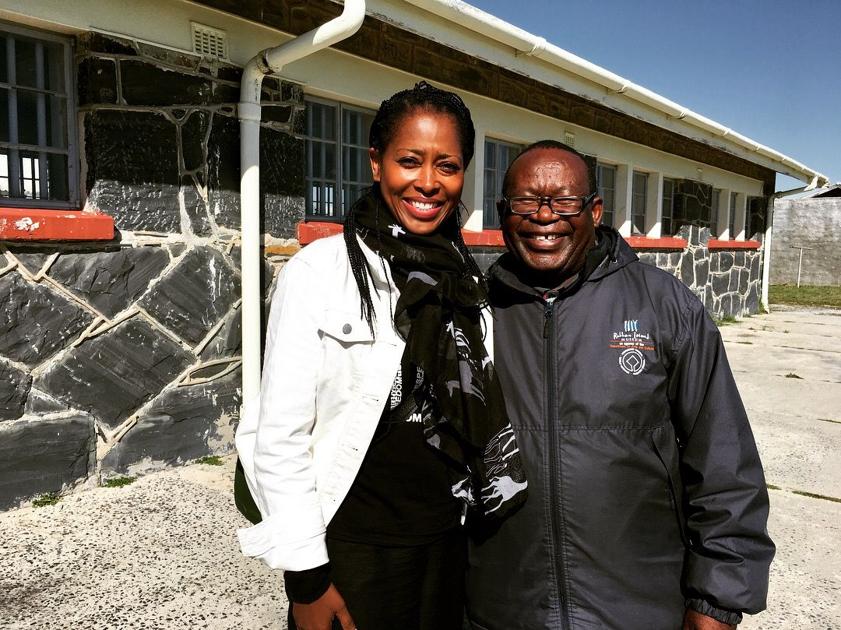 "May your choices reflect your hope, not your fears." – Nelson Mandela
I had the pleasure to be a member of the Advisory Committee for the Minnesota Orchestra's Music for Mandela party that took place in Minneapolis and South Africa.
The concert and the programs paid tribute to Nobel laureate human rights activist Nelson Mandela during his centenary; a man who is the embodiment of a goal-oriented leader.
This project, led by orchestra leader Osmo Vänskä, chairman of the board Marylyn Carlson Nelson and president Kevin Smith, placed the musicians, the Minnesota Chorale and patrons like me as international cultural ambassadors at a time when we as a society seek understanding and longing for things that unite, do not separate and divide us.
It was an honor to meet and hear personal reflections from Mandela's oldest daughter, Makaziwe Mandela, as well as Anant Singh, a leading South African film producer of "Mandela: Long Walk to Freedom" and the South African Consul- General Phumzile Mazibuko in the Twin Cities. The free public programs & # 39; s and concerts were a perfect stepping stone to the orchestra's five-city tour in South Africa. My husband Bill and I were so inspired that we decided to make the South African tour our family vacation.
The tour included powerful performances and experiences in Cape Town, Durban, Pretoria, Soweto and Johannesburg. I was not fully prepared for the emotional roller coaster that would follow. I have tried to put something simple on Instagram daily as a way to process and share the learning journey.
The concerts combined the talents of the Minnesota Orchestra and the Minnesota Chorale with South African composers and musicians who celebrate the role of art and culture in creating empathy and understanding. Nelson Mandela said, "Music is a great blessing, and it has the power to exalt and free us, free people to dream, and unite us to sing with one voice."
It was great to see that the orchestra really participates in the community playing side by side, for example with the South African National Youth Orchestra (SANYO). These young musicians varied between the ages of 13 and 25 and benefited from the opportunity for instruction by world-class musicians. These young people also had extraordinary stories and experiences that they shared and that reminded us that we all have something to learn and learn. I absolutely loved the opportunity to meet and meet SANYO musicians in Pretoria and to meet high school students at the Soweto concert in the historic Regina Mundi Church, which was a central meeting place during and after the anti-apartheid struggle.
The Soweto concert broadcast on Minnesota Public Radio was glorious. The Minnesota Orchestra, the Minnesota Chorale, the Gauteng Choristers in South Africa, the community that gathered in this sacred place and the folk cathedral & # 39; was called, was heavenly.
The young people I met during the tour were generous in sharing their personal stories and extremely curious about life in America. Although they admitted they had no idea where Minnesota was, they were curious about my educational background, what it was like to be a professional black woman, if there were violence against women in the US, as is the case in South America. Africa, and so much more. Every moment with them also offered the opportunity to be fully present, to listen and where possible to offer a brief mentorship, encouragement and support.
From the youth to the elders, such as the former Robben Island prisoner who led our tour to this notorious prison where Nelson Mandela served 18 of his 27 years in prison, I felt a deep bond with my ancestors, which is an important part of the African experience.
Apartheid was an institutional system and a policy of segregation and discrimination that formally ended in 1994. South Africa is still on its "long road to freedom" towards equality, although I suggest that we have parallels in areas such as race, gender equality, education, housing, health and economic integration.
My emotions fluctuated during the tour – sad and angry by the inhumanity of the man – yet supported by the power of the human spirit to triumph over adversity in the pursuit of freedom, equality and justice.
Nelson Mandela and the other courageous men, women and young people who have fought to end apartheid and reconcile their land, provide a connection between hope and deliberate action that can lead to sustainable change in the long term.
Bravo at the Minnesota Orchestra "Music for Mandela" feast for challenging me and all of us to find our inner Mandela and to live in the service of the greater good.
Source link