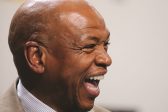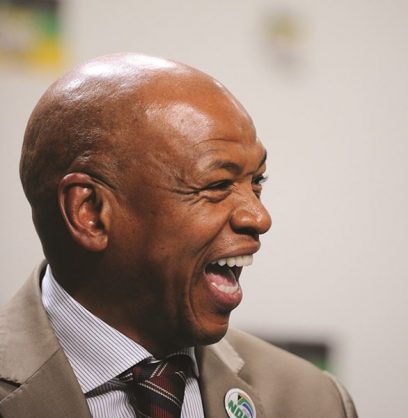 Supra Mahumapelo can be seen at a press conference at Luthuli House on May 23, 2018, where he announced that he would take early retirement and leave his position as prime minister of the province of Northwest. Image: Michel Bega
Call calls for President Cyril Ramaphosa to dissolve the leadership of Northwest, because the local population demands that the Provincial Executive Committee (PEC) led by Supra Mahumapelo be dissolved.
The PEC where Mahumapelo remains chairman is questioned and an anti-Mahumapelo lobby asks for a way forward, without Mahumapelo.
The president attended the ANC National Commission on Saturday and was called on the Sunday in Rustenburg for the dissolution of the PEC.
This is the result of conflicts within the PEC that have been going on since the beginning of his year.
The Sowetan reported that Ramaphosa was booed when he went to the stage in an attempt to calm the fleeting crowd and call the PEC to be dissolved.
ANC NEC member Zizi Kodwa says, however, that people put the cart for the horse with the early calls.
"That decision does not rest with branches, it's a function of the reports, we have to get reports from all four regions, which we'll do tomorrow. [Monday]. It is the NWC that will find the way forward, "he said.
Kodwa who added that the NEC and NWC would act in the interest of the ANC said the NWC was planning to look for allegations that the NEC was sabotaging the ANC's election campaign. Kodwa admitted that the party feared losing votes in the impending national elections.
The party must ensure that its buildings are united and intact according to Kodwa, so that the party can reclaim its position in the province.
Source link