Tonight's gala «MasterChef Celebrity» it had a quirk. It is the reality of the kitchen Telefe broadcast without the presence of Leticia Siciliani, one of the spiciest participants in the gastronomic competition. Although the program that aired today was taped a few days ago, the actress was absent at the time due to a personal problem that triggered all the alarms on Telefe. Fortunately, as expected, Griselda's sister is already in optimal health.
"Leti is missing today because she will not be there because of a personal problem, a health problem," said Santiago del Moro at the start of the program, surprising everyone with the absence of Leticia Siciliani. For now, tonight the actress played the mystery when referring to the mysterious lack of her social networks. Even Twitter was filled with funny memes that hypothesized the alleged reasons that could have led the actress to miss the gala.
While some speculated that Leticia had coronavirus, that rumor was eradicated. For now, everything revolved around a personal problem that hit the actress on that one occasion. The truth is, by not showing up today, Griselda's sister was immediately selected to participate in next Sunday's elimination gala. El Turco García was the other famous person to be marginalized for the dreaded gala tonight.
The one who made history for the first time today on the reality show in Telefe's kitchen was Fede Bal. The artist, who had suffered badly from the competition, will not be present at the next elimination gala for the first time since the start of the gourmet competition. Fede celebrated on a grand scale today after experiencing several very unfortunate galas. The artist even dedicated the "triumph" to his mother Carmen Barbieri, who supported him at all times, despite the spicy yields he reaped.
The actor showed off cooking a squid sandwich today. It is that all participants in the program had the theme of making dish meals from different countries of the world. The artist, who was supposed to represent Spain, showed his plate and won no more or less than the silver medal. In addition, Carmen Barbieri's son had the luxury of going to the precious balcony for the first time. After a long time, Fede rests next Sunday at the elimination gala.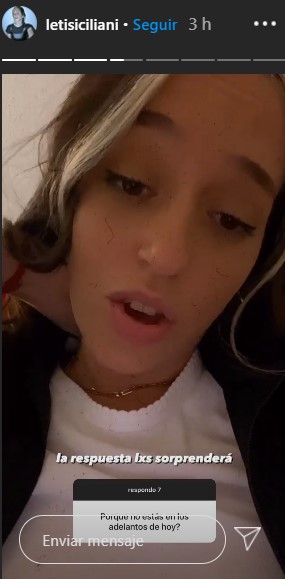 Source link