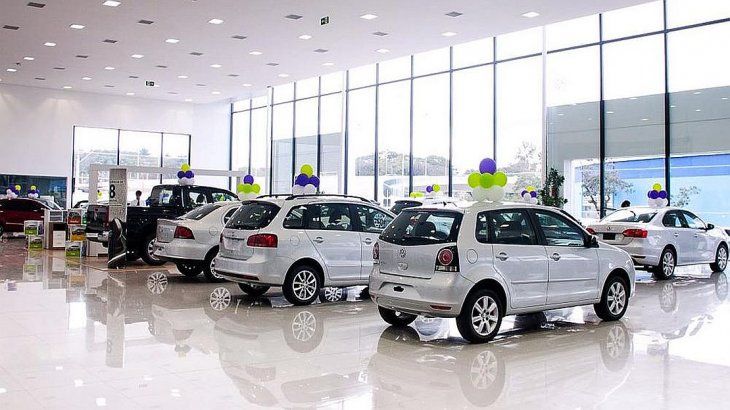 "We're going to 470,000"He said Lakonic an experienced man from the sector who, as captain of a submarine, measures the speed of descent into the darkest depths. According to these estimates, the collapse in sales can be over 40% compared to last year's 803,000 units, very, very far from the million that it was thought would have arrived two years ago.
Until yesterday the patents of the month showed one low of 56% with approximately 15,824 0 km registered. Something can improve in the rest of the month but not much. Those who know about this business estimate that it will reach 36,000. From the first day of this year 192,000 vehicles were patented, 50% less than in the same period in 2018. Not only that. already they calculate that June will get worse and the monthly number of operations could be around 31,000 units, a level of debacle.
"Reaching 500,000 vehicles, with the current trend, seems impossible. With the dollar still and inflation controlled, we will be 20,000 or 30,000 units lower. If the economy gets complicated by the elections, it can be even worse," said from a leading concessionaire. We must not forget that the second half of the year is seasonally weaker because since October she has started to postpone the sale for January with the intention of acquiring a model for the following year.
The abrupt collapse of the market that started last year caused the stock of dealers, factories and importers to grow strongly. It was estimated that there were around 360,000 deposits. At the rate of 2018 this meant five or six months of sales. Today it is 200,000. It is true that the volume decreased, but as the market decreased, the horizon of operations remains. With just over 30,000 units per month, they are still five months.
All this happens despite the strong ones bonuses that there are both factories and dealers that exceed 20% of the catalog value. Of course, taking into account the fact that half of the turnover was realized through financing (traditional credit or savings plans), that part of the demand disappeared because of the high rates.
The information that has been news for several months is that the best-selling model on the market is still the Hilux pick-up, over small cars such as the Ford Ka or the Chevrolet Onix. The Toyota vehicle takes him, so far in 2019, with a difference of more than 30% to the second. This is explained by the strong demand from sectors such as the countryside, oil and mining.
The rest of the market, everything is negative. They only have to weave and look at the sea.
Source link