August 23, 2018 – 11:41
After detecting a silhouette that could be of ARA San Juan, Judge Marta Yañez ordered the shipment of the ship SB15 Tango de Prefectura. It is estimated that the depth is 350 meters, so the area will be inspected.
On May 18, 2018 at 11:15 am, the ARA Sarandí, multipurpose destroyer of the Argentine navy, He reported having had contact with the submarine ARA San Juan, who on 15 November 2017, the date on which he made his last contact, has disappeared.
You could find out Infobae, such a report does not indicate that the San Juan ARA was found, but that a similar silhouette was contacted under water. Two non-commissioned officers on board of the destroyer Sarandí would have assured several family members that, by jumping back the sound waves, the silhouette they visualized belonged to the missing submarine.
That also played a role for Puerto Belgrano, although they kept it from the navy "such a point contributes to other 11 obtained during this period ", in which it was expected that Ocean Infinity (the last contracted company) used the Seabed Constructor to check each of them and confirm or exclude its appearance. Close.
That is why, through a presentation by Fernando Burlando and Attorney Valeria Carreras, representing some of the crew members of the submarine, Judge Marta Yáñez at the Prefectura Naval Argentina asked that the ship SB15 Tango should be aimed at that direction so that you your sonar can try to see what is in the area, where it is estimated that the depth is 350 meters.
"We have information that reaches the offices in a certain way, that the submarine is at a localized point"said Burlando, adding that he had "other elements with which he knew for certain that the submarine is there."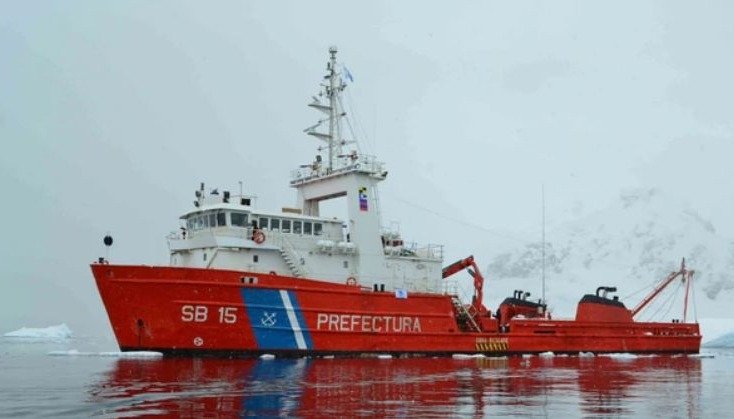 As you might know Infobae, "The arrival of Tango to the mentioned point can take place in the next 48 or 72 hours. If weather conditions help, identifying or removing the information can take between 8 and 10 hours. The ship must descend at low speed. "
Sources that came close to the survey argued that this vessel may not be the indicated one, so the search may take a few more days. Instead, the Víctor Angelescu ship could go, which belongs to the National Fisheries Research and Development Institute but also operates the PNA. It is the most modern ship that has Argentina.
In the next few days, Yáñez meets Burlando and Carreras. The magistrate also asked the Argentine Association of Nautical Experts the full list of experts (mostly merchant navy officers) to select the professionals who will cooperate in the clarification of the ARA San Juan submarine. Infobae Font
Source link