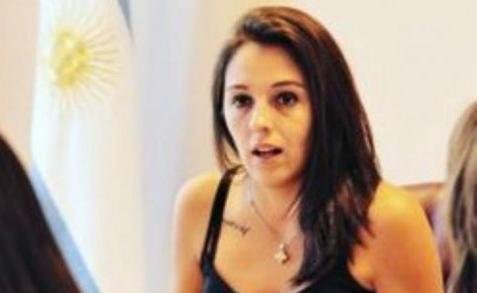 The Minister of Education of the province of San Luis, Natalia Spinuzza, announced yesterday that she has submitted her resignation after this weekend in which a viral video appeared in which she smoked marijuana.
"My resignation will be presented and it will be seen over the course of the hours, and I will speak with Governor Alberto Rodríguez Saá to evaluate the situation," explained Spinuzza.
He also said that she did not broadcast the video, which was recorded about a year ago during her honeymoon in Amsterdam, where cannabis use is legal, but someone who "wanted to achieve a political return".
Spinuzza said that she and the people in her "inner circle" who received it deleted the file months ago, and pointed out that recently someone who was unknown to her started extorting it with information and photos that she had of her. personal mobile phone and your computer.
"I hacked the phone and the computer two months ago and now they have stolen images that were on my computer," he explained.
In the video, the minister told the camera she was under the influence of smoking marijuana, and now she remembered that this happened when she was on leave and insisted she had not broadcast the video, but acknowledged that she might be number "disappointed" was people for such behavior with the position taken.
"Thank God I smoked a bit because I went to Mars, I lost absolute control over my head and body," said Spinuzza in the video that was uploaded to social networks.
Source link