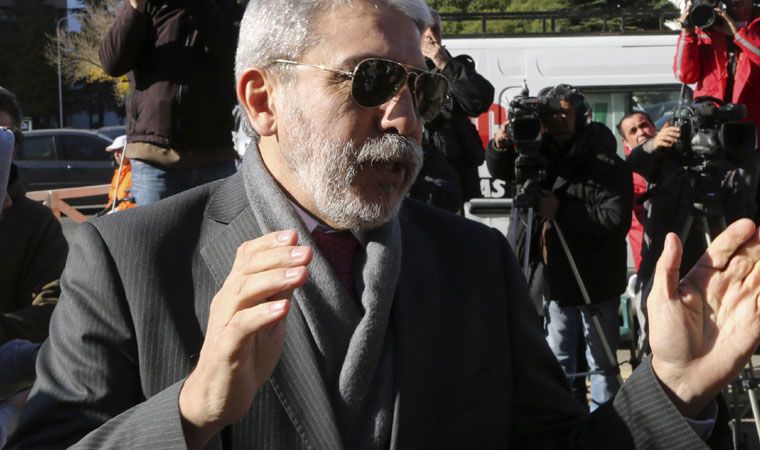 After Parliaur deputy Mariana Zuvic had publicly sued him with the help of the official Tango 03 plane to transport 100 kilos of cocaine in 2007, when he was Minister of Home Affairs, Aníbal Fernández refused it on Twitter
After Parliaur deputy Mariana Zuvic publicly condemned him with the official Tango 03 plane to transport 100 kilos of cocaine in 2007, when he was Minister of the Interior, Anibal Fernandez called it "dirty mouth" and "not presentable" and declared what was that operation?
In a series of tweets the former cabinet chief made a short description of that episode, which was carried out by the Airport Security Police (PSA), and confirmed that at the Ministry of Security "all background information must be present" and even several journalistic notes of the time .
"Dirty mouth Let's make a minimal analysis of what has been said by the unavailable Mariana Zuvic Because I did not register these cases, I turned to the founder and brilliant head of the PSA, Marcelo Sain, who during our administration data checked with one of the highest references of the power, "Fernandez began his explanation.
The Senator recalled that the operation began on Saturday, June 2, 2007 when "complex security personnel from the PSA took 100 kg of cocaine and arrested two Venezuelans, two Colombians and a Dutchman who were part of an international organization dedicated to drug trafficking. the city of Río Gallegos, Santa Cruz. "
"The next day, five raidings took place in the Federal Capital and a Spaniard and an Argentine were arrested, which were the logical corollary of a study conducted by the then federal judge of Bariloche, Leónidas Moldes, and began in December 2006, "he added.
According to the then minister, the research consumed 3,500 hours of tapping, and the band acquired the cocaine in Peru and Colombia, transported it to Argentina and a laboratory in CABA, gave it a gummy and greyish consistency to hide it and to Europe. to send. "
In that sense, he explained that "to take the kidnapped and arrested to Bariloche, the presidency gave a plane: Ezeiza – Rio Gallegos (100 kg and detainees were loaded) than Bariloche.This maximum reference of PSA (for Sain) traveled on that plane, whose commander was an air force pilot named Berasategui ".
During a TV interview, Zuvic pointed to Anibal Fernandez, who said that he "had the operation carried out and that the drug would be handed over to presidential Tango 03".
The tweets from Hannibal:
Source link