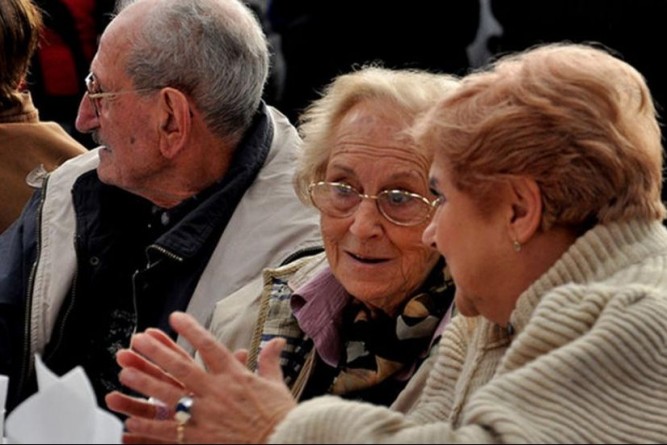 The National Social Security Administration confirmed that the September increase in pensions and other social benefits will be 6.68%. It also recovered the family allowances for employees related to dependency and the risk benefits of employees from "unfavorable areas" that had been canceled and subsequently suspended due to strong criticism from the provinces concerned.
Resolution 125, published on Thursday in the national newspaper, confirms the reduction of income to receive these allocations.
The salary floor went up from $ 200 to $ 3,004.25
The individual income limit was reduced from $ 47,393 to $ 41,959
Family income from $ 94,786 to $ 83,917
No member can exceed more than $ 41,959.
The new minimum income limit does not apply to the beneficiaries of the unemployment benefit and the minimum and the maximum does not apply to children with disabilities.
For its part, "the minimum basis for the calculation of contributions and contributions to the Integrated Pension System Argentina (SIPA), applies from September 2018 to $ 3,004.25", the resolution says.
Based on this resolution, the allocation per child from September:
With family income (IGF) between $ 3,004.25 and $ 26,129 will be $ 1,684
IGF between $ 26,129.01 and $ 38,322: $ 1,134
IGF between $ 38,322.01 and $ 44,244: $ 683
IGF between $ 44,244.01 and $ 83,917: $ 350.
In unfavorable areas, these values ​​are higher and may rise by family income to $ 3,635, $ ​​2,990, $ 2,702 and $ 1,372, as is the case for Santa Cruz and Tierra del Fuego, Antarctica and the South Atlantic islands.
In the case of monotributistas, the prenatal and child values ​​are:
Categories A, B, C: $ 1,684
D: $ 1.184
E, F, G, H, I: $ 683
J, K: $ 350
With the 6.68% increase, pensioners and other beneficiaries of social benefits will accumulate over 12 months – in September 2017 this was the last increase with the previous formula – an increase of 19.2% when inflation is expected to increase more than 31%.
Source link