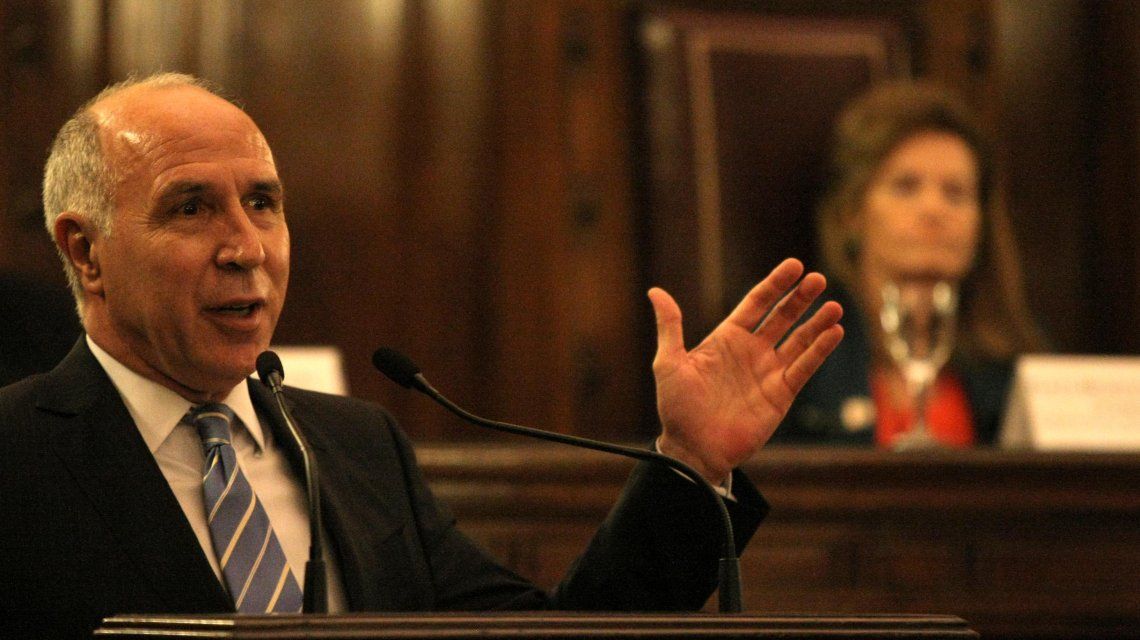 Federal judge Rodolfo Canicoba Corral filed a complaint against Lorenzetti and others accused of leaking Cristina's talks with Parrilli, in a resolution signed on September 3, before the minister of the Court lost the presidency of the court next period.
The case was closed with a complaint from public prosecutor Federico Delgado and must now intervene in room II of the room.
When listening, Cristina said sentences like "it warms me so much that you are so asshole". The spread of the same resulted in criminal complaints from Parrilli against Lorenzetti, the cameraman Martín Iruruzún, the head of AFI Gustavo Arribas and the managers of the listening office. The cause for now was closed to everyone.
"It can not be ignored that these recordings have reached both the staff of the bodies in charge of eavesdroppingas well as those responsible for the remission and subsequent relief and even the complainant himself and his defense, "said the resolution.
Canicoba Corral claimed that "even in the hypothetical case we succeeded in individualizing each of the many people who made contact with the audio, which until now was not possible, It is hard to believe that in this way we can know how this material was filtered until it reached the hands of those who spread it, making the massive publication possible".
"It is impossible at this stage to determine who and how this material has leaked, given the limitations imposed by the complexity of the event object of the present, the possibility of promoting knowledge of such extremes. and, since even the complainants have not been able to provide any element to clarify them, I will arrange the file of the present, "said Canicoba Corral.
The judge also filed a different case for allegedly ideological lies as a result of questioning the draw for which the cameraman Martín Irurzun was in charge of the directorate of the recording of communications of the judiciary.
In this case Lorenzetti and his colleagues Juan Carlos Maqueda and Elena Highton de Nolasco were examined. An appeal has also been lodged against this closure and Room I has to resolve.
Lorenzetti recently received a new complaint, deputy Elisa Carrió for irregularities in the laboratory of the judicial morgue, which was in charge of Judge Marcelo Martinez de Giorgi.
Source link