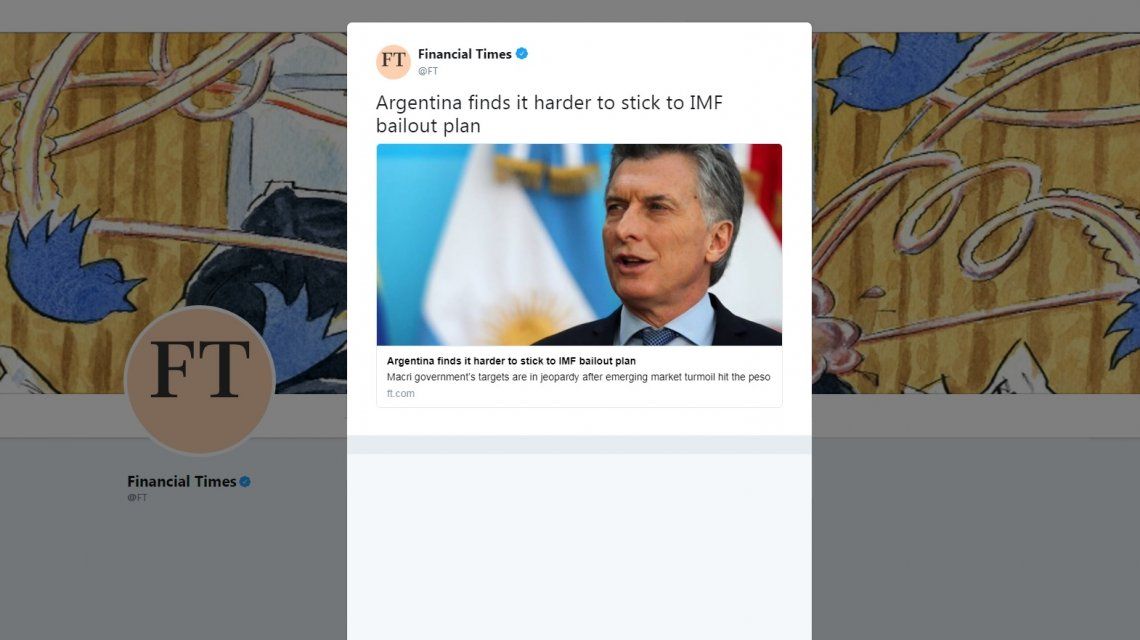 "With the external environment and the uncertainty about where the peso will end, it is too difficult to say whether they can meet their IMF objectives"says John Baur, portfolio manager at Eaton Vance, one of the oldest investment management companies in the United States.
Stuart Culverhouse, chief economist at Exotix, a leading market investment bank, told the FT that "as the currency becomes weaker as a result of this contagion, the country will run even more risk of failing to meet the IMF's inflation target"And that" without the ability to stop inflation, Argentina will not have credibility with investors. "
"The Superbats of Lebacs are like Groundhog Day"says Walter Stoeppelwerth, head of research at local investment bank Balanz Capital."Having a large part of your monetary base that runs every 30 days is extremely dangerous when you go through a monetary crisis".
FT emphasizes that "Macri is making progress with plans to reduce government investment and reduce subsidies for electricity and gas, but analysts are now predicting a sharper recession and more inflation for next year's decisive general election."
Source link