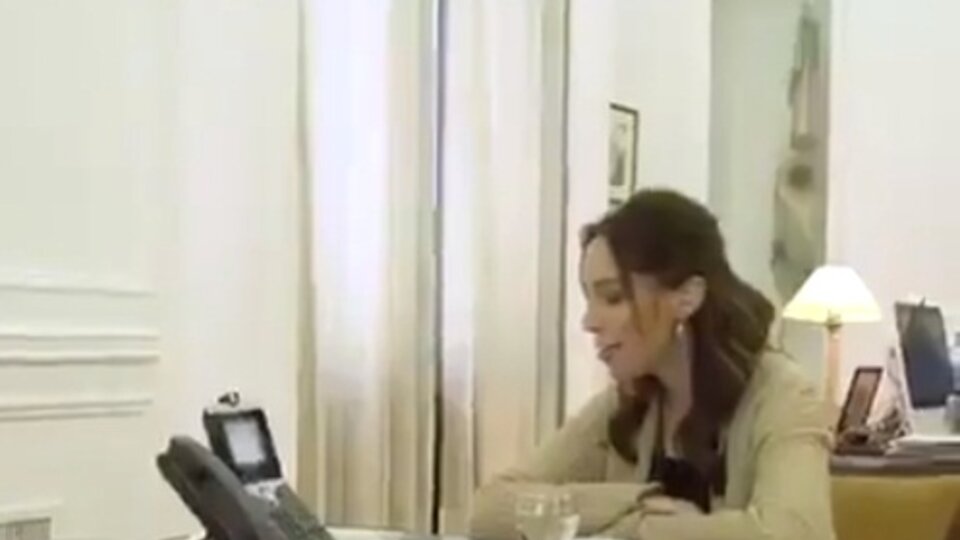 It is not the first time that Cambiemos commits the same piece of paper. There is a long list of allegedly spontaneous video's of its officers, who then, because of a leak or error in the edition, finally know that it was actually a staging. Perhaps most remembered is that of Macri talking to passengers of a group, which then leaked the image that the group was on the side of a road and the supposed passengers were actually extras. They sold a commercial as a real situation.
Now it was Governor María Eugenia Vidal who placed a video on her Facebook account that – according to reports – shows a neighbor of City Bell for the insecurity in La Plata. In the video, the governor is very disappointed with the story of the neighbor Mariana about the violent raids in City Bell and asks with voice and gestures of concern how he evaluates the performance of the police in the area and proposes to organize a meeting with neighbors to tackle the problem. "Thank you very much, you surprised me with the call," says the neighbor. "No, please," answers a polite Vidal.
At the beginning of the conversation, the governor has a glass of water and a completely white cup in front of him. As the conversation progresses, the completely white cup turns into a white cup, as if by magic, but with a big black guard. As it has happened several times, the neglect in the edition allows us to see that what appears to be, when it comes to change, never reflects reality. Vidal's worried conversation with a neighbor of City Bell was an armed video. They escaped a detail in the edition.
Source link