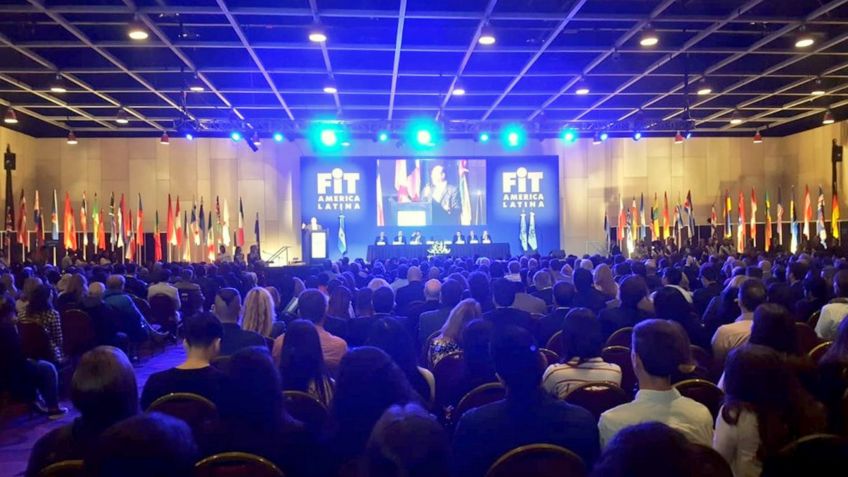 2018/10/01
local BACK
Tandil attends the International Tourism Fair in Latin America
The municipality of Tandil, together with the Joint Tourism Institute, is again part of this important fair which takes place on the La Rural site, in the federal capital until Tuesday 2 October.
The 23rd edition of the International Tourism Fair of Latin America (FIT) began on 29 September and more than 1,400 exhibitors, all Argentine provinces, entities and entrepreneurs from the most prominent hotels, global chains, operators, lines are participating. airlines and service companies.
In the inaugural act of the FIT were present from Tandil the director of Tourism, Alejandro Bonadeo; the coordinator of the tourist services, Mario Montani and the chairman of the Tourism Committee of the Honorable Deliberative Council, Marina Santos.
After the official opening, the FAEVYT hall held the meeting of the thematic tourist unit of the Network of Mercocities, coordinated by Tandil and attended by over fifteen cities in America. Special emphasis was placed on tourism projects without borders, wine tourism, countryside, sea and mountains.
Tandil, together with more than 80 municipalities in the province of Buenos Aires, is participating in the stand of the province of Buenos Aires with audiovisual material and brochures. In this space visitors can enjoy the many recreational activities that are offered, such as tasting typical dishes and products, participating cooking meetings, musical shows and the best proposals from tourist destinations.
Bonadeo expressed his satisfaction with the activity carried out: "Destino Tandil participates year on year in the International Tourism Market and renews the commitment with the tourist, which is reflected in the growth of the city's choice as a resting place for porteños and foreigners, for its tourist property and its history, as for its natural beauty. "
He also stressed that "this promotion space serves to show that the gastronomic offer and accommodation that the city has every day is growing and improving."
Source link