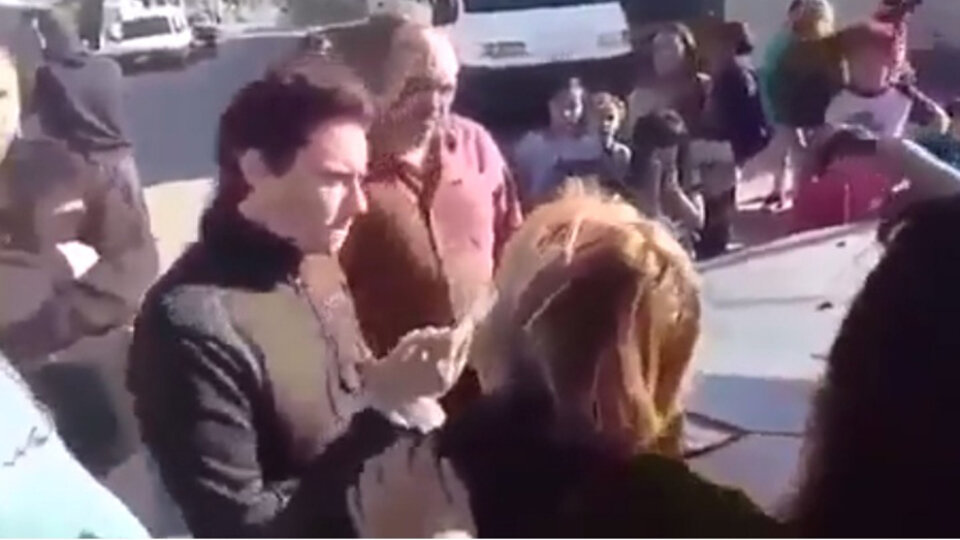 The Minister of Education of the Province of Buenos Aires came fifteen days after the tragedy that claimed two lives to the school 49 of Moreno. Gabriel Sanchez Zinny arrived unannounced today and was not received in a good way. It was the first face of the official with the educational community of Moreno since the explosion of the gas leak.
"You do not know what we suffer", "Sinvergüenza", "You should have been here the first day" Some of the sentences were heard by the official, who was asked to take responsibility for the situation. "They have to take the lead, they have been there for almost three years", they told him and they also asked him to end the intervention of the Moreno School Council. Even a grandmother told him that his grandson would not return because he was wounded by the death of the deputy director. "There is no reaction," the official replied.
The tragedy of the 49th school took place on August 2 when a gas explosion caused the death of assistant Rubén Rodríguez and deputy director Sandra Calamano. Due to the fact that the school council auditor, placed by the government of María Eugenia Vidal, fell, and the teachers of the district do not give lessons in the schools waiting for improvements in the infrastructure. The gas company responsible for the inspection is stopped.
Sánchez Zinny appealed to receive the inheritance from the government of Daniel Scioli as an explanation for what happened. & # 39; We want you to take the lead, Gabriel. There are two dead here, we are not talking about something light, "was the answer he received, in fact the governor himself was called to keep silent about the tragedy, which revealed the lack of maintenance in the schools of Buenos Aires The next day, in an act of Vidal and Macri, the president referred to the "gas leak problem" of a neighbor of Lanús who sat next to the governor and did not say a word of the subject.In recent days, facts such as the teacher An electric shock was received in Villa Luzuriaga and today the escape of gas as a result of the breaking of a pipe in a Villa Fiorito establishment added.
The Minister hardly knew how to give answers briefly and quickly left the place. " Do not ignore people, because if you ignore them, it gets worse, do you know how many children would have died here? "Was the last thing he heard when he got into the car that had taken him to Moreno.
Source link