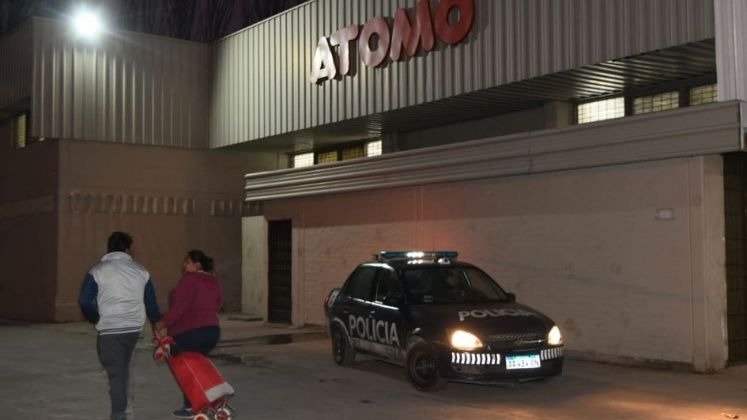 About 20 people have participated in two looting of supermarkets today in Mendoza and several of them have been arrested, after which the provincial Ministry of Security stated that "nothing suggests that it is a general situation" and described the situation as "a criminal act" .
In the midst of the climate of tension due to the volatility of the dollar and the warning from some suppliers that they would inhibit sales to recalculate their costs, the cordiller cities of Guaymallén and Godoy Cruz were the scenarios of these attacks, reported Diario UNO. .
In the supermarket "Atom Don Bosco", of the former district, about 10 people came in the afternoon and took away alcoholic beverages, perfumeries and other goods: two minors were arrested.
At the same time, another group with the same modality attacked a Chinese supermarket in Godoy Cruz and one of them was caught by the Mendoza police.
Consulted on these two facts and the possibility that they occur throughout the province, the director of the community relations of the Ministry of Security of Mendoza, Néstor Majul, clarifies that "nothing makes us suppose that this situation is widespread."
"These are criminal acts in which people normally entered the place, without any suspicion that they would commit an illegal act and when they left, they took alcoholic beverages, hygiene products, excesses and threw away goods," he added.
According to witnesses, those who were involved in the theft of Guaymallén arrived aboard a VW Gacel and a Toyota Hilux.
The detainees are accused of the alleged duty of theft in the city and the connection by the prosecutor of the robberies and perpetrators, Florencia Díaz Peralta.
After the facts, the images of the attacks were distributed via social networks. (AFTER)
Source link