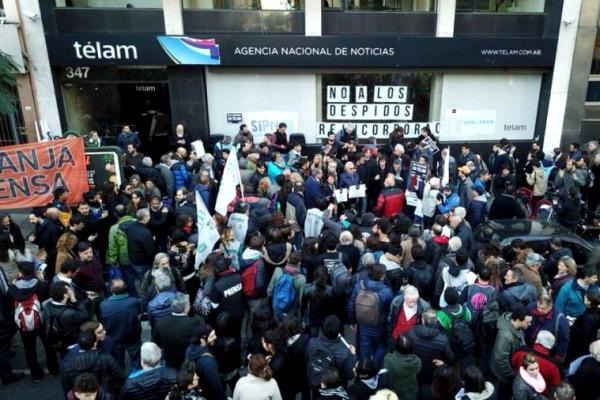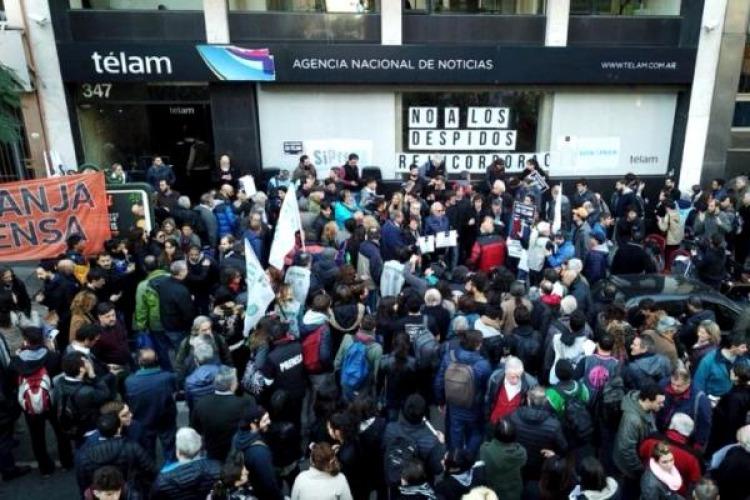 The new ruling confirms the decision of the court of first instance: orders the relocation of five employees of the state press agency and declares the plan of mass dismissals illegal for not having carried out the Crisis Procedure at the Ministry of Labor.
The administration of Telam, under the command of Hernán Lombardi, lost again in court and the dismissal plan that ended with 357 jobs was declared illegal and the five employees in the witness case must be restored. Despite the intimidation they receive every day, the workers maintain a peaceful occupation.
This was the case today when Chamber V of the National Chamber of Labor, with judges Enrique Arias Gibert and Miguel Rodríguez Brunengo, confirmed the verdict of the lower court on the five workers because the Federal Public Media System, in charge of Lombardi, he had not met the conditions to take such a measure.
In this way, the court decision reversing the adjustment of the national government can be applied to the remaining 352 redundancies, which will propose similar measures.
From the Press Union of Buenos Aires (Sipreba) indicated that the ruling confirms the "nullity" of the mechanics applied to the 357 dismissals and the Chamber held: "The objective elements that make the crisis prevention procedure compulsory are predetermined ".
In this sense, the chamber maintains the argument of first instance: the government has not adhered to the crisis procedure of the Ministry of Labor of the Nation, a mandatory requirement prior to a plan of mass dismissals.
---
---
Source link