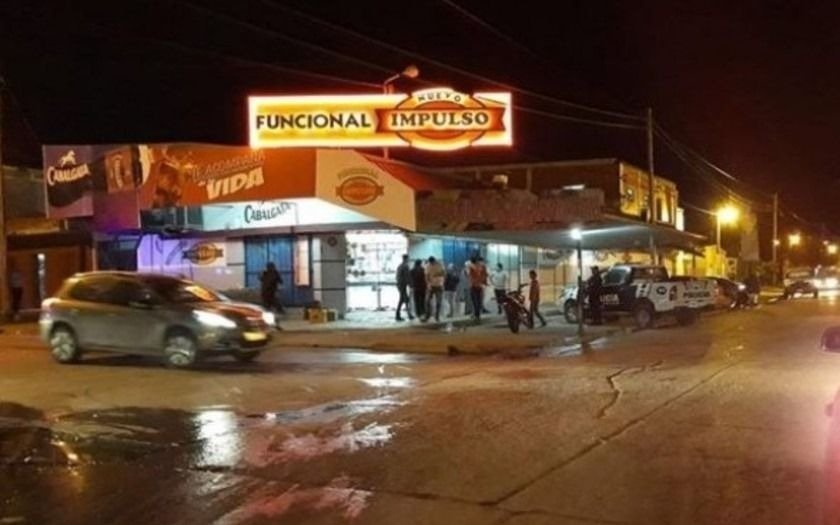 Judicial and police authorities investigated the death of a 15-year-old teenager yesterday during a plunder trip that was registered in a supermarket in Chaco in the early hours of yesterday.
The incidents occurred when a group of people tried violently to enter a facility in the city of Sáenz Peña, which was later put down by the police.
"They broke a shop window and apparently the owner and some neighbors were armed, and when the police, alerted by 911, arrived, the child was already in the hospital," explained the city's mayor, Gerardo Cipolini, who said that although there is a "lack" in the province, "nobody dies of hunger".
"The situation before and now is absolutely normal, the usual nefarious people were encouraging for a few days for this plunder," he added.
"They're investigating how his death was, I contacted the governor to find out how the Chaco police acted, and he has the information that the shot did not come from the police," said Interior Minister Rogelio Frigerio.
When consulted in the event that the executive is concerned that they are starting to plunder, Frigerio confirmed that they were "very isolated criminal acts" on this occasion.
"More than worries, we are dealing with things," he said, adding that these incidents "were resolved by the various provincial police forces."
"They have been organized and have been criminal acts that could have been avoided without any greater harm.In Chaco's case, there is an investigation to see who killed the boy," he concluded.
Source link