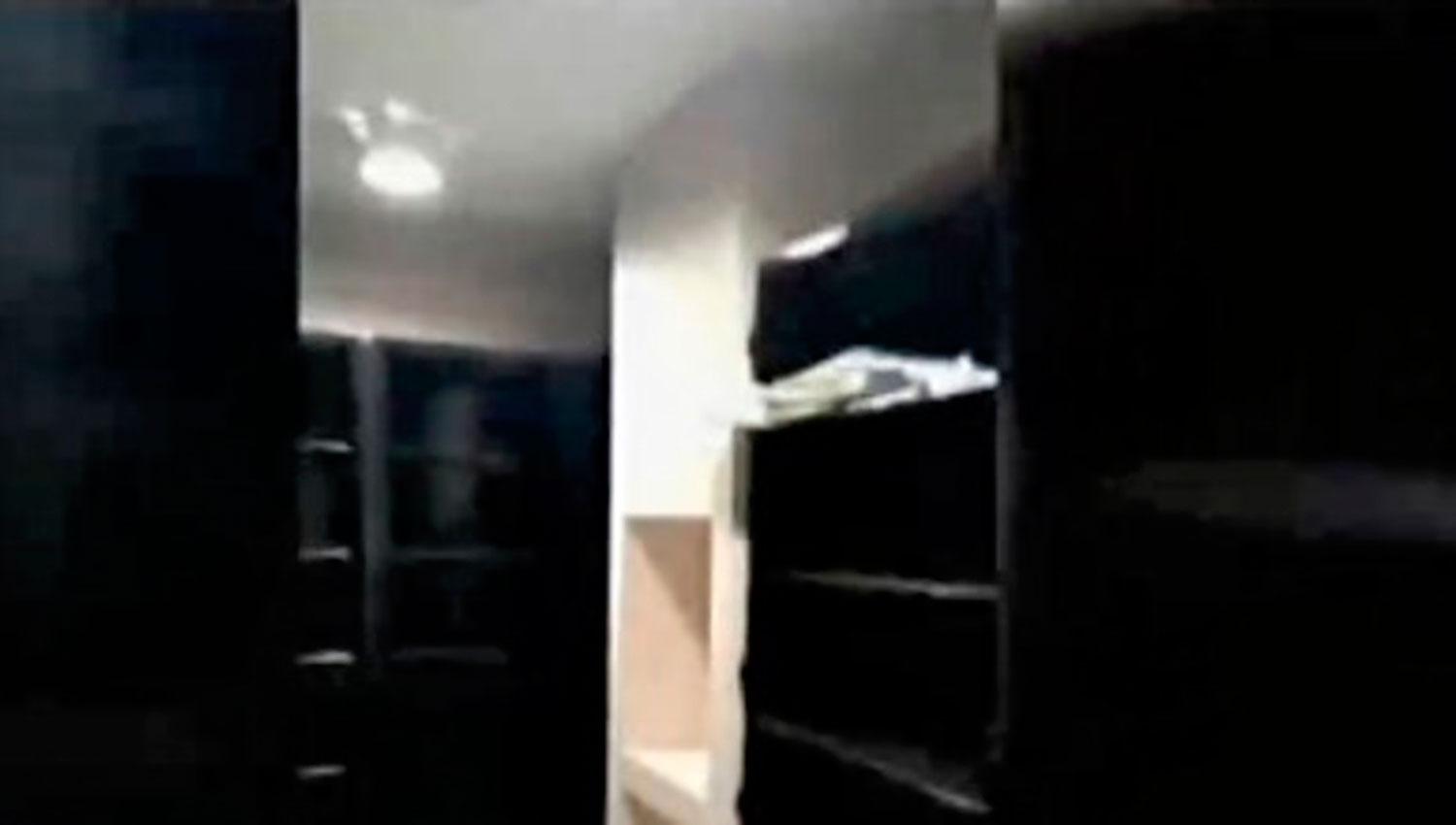 The latest information from the Buenos Aires newspapers shows that in the ownership of the deputy Máximo Kirchner, a vault was built in Río Gallegos, where some of the money that came from bribes in connection with public works could have been hidden. The images of the place were revealed by the program La Cornisa (América TV) and reproduced by the media.
All audiovisual content of this house – distributed during the program – will be added to justice by the journalist today after the long holiday Luis Majul and the lawyer Silvina Martínez, adviser to the former deputy Margarita Stolbizer and former member of the General Inspection of Justice (IGJ), to be included in the megacause known as "notebooks of bribes".
In various research reports, money was transferred from the city of Buenos Aires to Santa Cruz, and according to the program report of the channel America, the property of the Kirchners could be the place where the bags were stored with money that they have arrived there.
"The video we link shows the vault in that building, a space that can be used to save the millions of dollars and euros that have been sent by aircraft to Santa Cruz," Martinez said in a text that tomorrow would be presented to the judge. Claudio Bonadio, responsible for the file.
The estate agency Sanfelice, Sancho y asociados is located in the street Néstor Kirchner at 490-496, in the heart of Río Gallegos. The building is 366 square meters and the oldest son of the presidential marriage worked there.
When presenting the images, the agreement between the shelves of the Kirchner's locker's vault was marked with those of the owner of the Austral Construcciones, Lázaro Báezto whom they refer as a member of the Kirchners.
"I'm sure that the person who made the safe for Báez did it for Máximo, Mr. Triviño, they are similar, they made the structure in the metallurgy of Liniers and Gregores de Río Gallegos", condemned the parliamentarian of the Mercosur Mariana Zuvic, invited to the program.
Source link