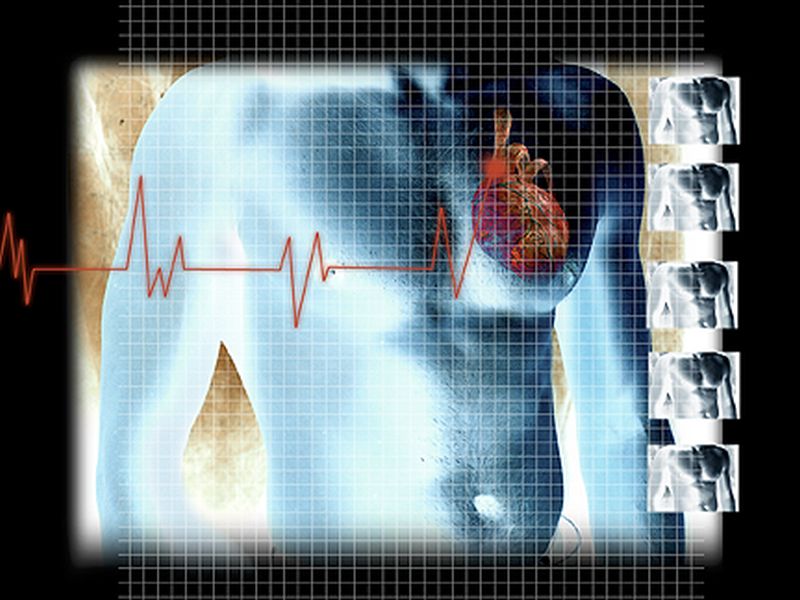 TUESDAY August 21, 2018 (HealthDay News) – A new method to diagnose heart attack patients in the emergency department is more accurate and faster than current methods, say researchers.
The laboratory score can also identify patients who are at risk of more heart problems after they have left the hospital, according to the study conducted in the Netherlands on 20 August. CMAJ (Canadian Medical Association Journal).
"This lab score can reduce both the number of blood tests and the time spent in the emergency room for pain patients in the chest," said Andrew Worster of McMaster University in Ontario in a press release.
Currently, the diagnosis of a heart attack requires multiple blood tests for several hours. Previous studies with only cardiac troponin values ​​to diagnose heart attacks gave mixed results for safety.
In this study, an international team of researchers combined common laboratory tests for blood available in many hospitals to create a single laboratory score (clinical chemistry score) to diagnose a heart attack.
The lab score was tested in more than 4,200 patients in Canada, Australia, New Zealand and Germany and proved to be very effective in both men and women.
The researchers used the score as a predictor of a heart attack or death within 30 days. 727 heart attacks or deaths occurred during that time frame. The laboratory score missed only one of these events compared to a maximum of 25 missed heart attacks / deaths as predicted by the cardiac troponin test, a type of protein in the blood whose levels cause damage after a heart event.
Dr. Peter Kavsak, also from McMaster University, said: "We have developed a simple laboratory score that is superior to the use of cardiac troponin alone for the identification of patients at low and high risk of heart attack or death in the emergency department."
More information
The American Academy of Family Physicians has more of a heart attack.
SOURCE: CMAJ (Canadian Medical Association Journal), press release, 20 August 2018
Last updated:
Source link