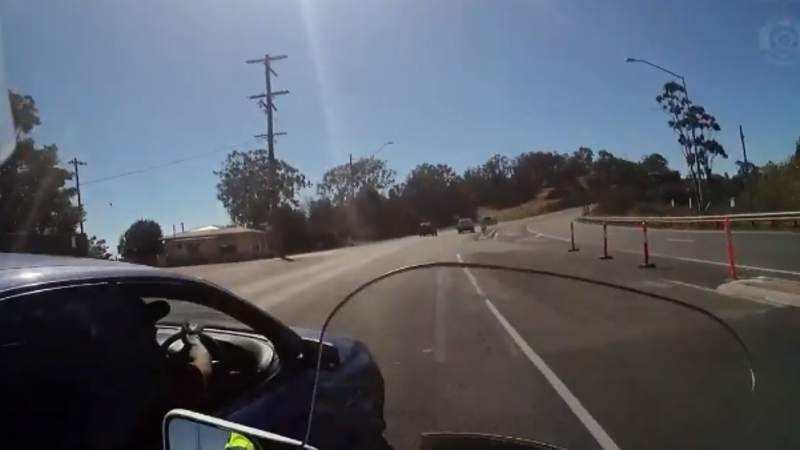 A 42-year-old Toowoomba man was arrested around 5 pm after agents received information that led them to an address in Crows Nest.
The man was refused bail and would appear in Toowoomba Magistrates Court on Saturdays charged with dangerous driving, where the life of a person in a vehicle is intentionally endangered, does not stop and is driven without a license while the SPER is interrupted [19659002] In a separate incident, a police car was rammed four times by a stolen car and the two female suspects succeeded Friday to escape officers on foot north of Brisbane.
The stolen white Subaru car pulled the police on Friday at 7:15 pm on Bailey Road in the Moreton Bay suburb of Deception Bay.
Police parked their car behind the vehicle and stepped out to talk to the driver when the Subaru repeatedly deteriorated and rammed the officer's car four times.
The officers managed to deploy spike strips that pierced all four Su Baru's tires before it fled the scene.
The Subaru was driven less than a kilometer before the two female occupants left their affected vehicle and managed to escape from officers on foot.
The two officers involved were slightly injured. Research was continued.
Source link