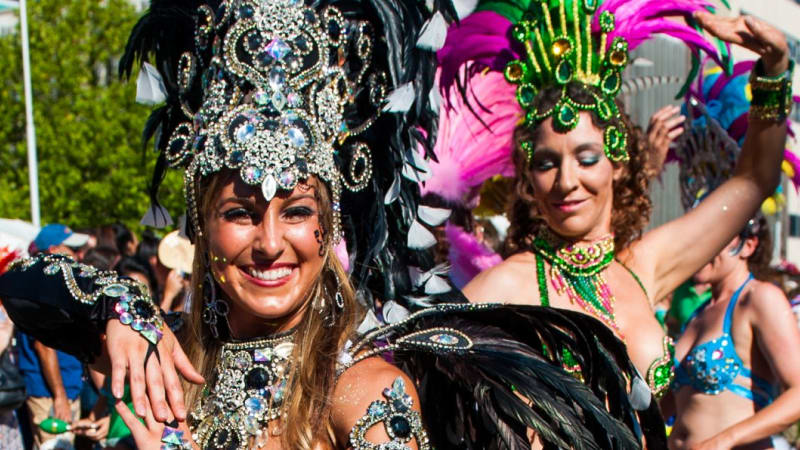 Management within the board told Oakden that they were unable to receive additional funding of $ 100,000 for the past two festivals on demand, despite consistent excesses.
Oakden thought that spending would probably rise, given the increased concern about national security.
They rated the risk of the event as very high because the uncovered footprint made it impossible to search bags or screen visitors.
The lack of ticketing also made it impossible to estimate visitor numbers and the placement of stages next to exits increased the chance of bottlenecks if there was an emergency.
Oakden found that exhibitors' earnings were limited because of the limitations of the footprint, although there was community support to keep the event in the CBD.
It concluded that unless extra public funding or sponsorship was secured, the outbursts would probably continue – and worsen.
In a separate evaluation of Spring-Green's event in 2018, which was handed over to the government this month, it was found that the risk of a "hostile vehicle event" had increased over time and that improving safety was a "high-risk". costly investment that earned a "priority consideration".
Spring-Green also selected the personnel costs, by recommending these figures alone to encourage alternative delivery methods.
They discovered that while Directorate General Community Services "gave resilient, long-standing community relations and confidence to the event", it should consider leaving control of logistics to "more qualified professionals".
"There may be benefit in looking for partnerships, or formalized partnerships, between specialized event management organizations and providers," they said.
The spokesperson for the multicultural affairs of the Canadian Liberals, Elizabeth Kikkert, welcomed the amended alcohol policy, where the ban on alcohol sales of ethnic stakeholders was "clearly wrong" and "defied the spirit" of the festival.
Source link