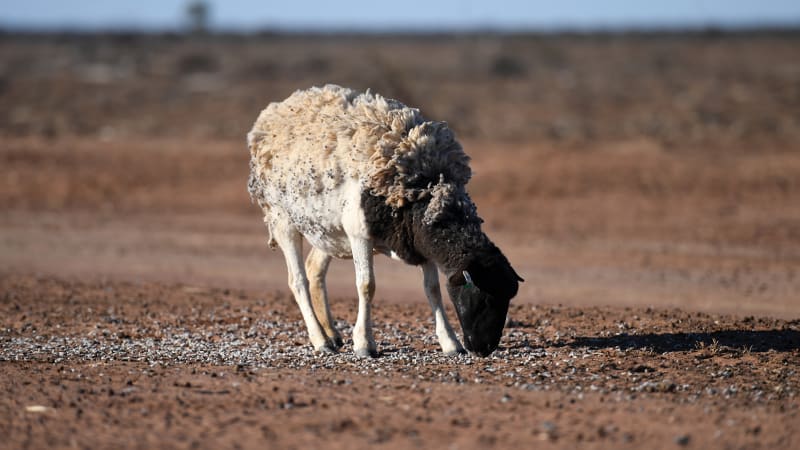 There are many reasons not to do that – for starters it could harm our farmers.
Few industries are more internationally engaged and exposed than Australian agriculture.
David Littleproud, the agriculture minister who represents the vast electorate of Maranoa in regional Queensland, recently said: "We are a nation of 25 million people, we produce enough food for 75 million people." Let me tell you that if we do not acting with the world, if we do not engage the world, I do not have communities like mine. & # 39;
Through Australia's global commitment and international reputation, farmers have gained access to international markets. And foreign aid significantly increases the position of Australia, especially in our region.
The actions of the Australian government do not remain unnoticed elsewhere. The last thing our farmers need is that Australia is seen as a company with an inner vision and independent of international challenges. But that is exactly what would happen if foreign aid were suddenly diverted to domestic drought relief.
It is significant that several members of the National Party representing rural communities, including Mr Littleproud, expressed their support for the aid program for overseas aid amid the debate on local drought.
Unfortunately, the federal government has already made the habit of turning foreign aid into more domestic priorities.
Australia's external aid spending peaked in 2014-15, but has now been reduced in real terms for five financial years in a row. It is difficult to find another area of ​​government spending that has been hit harder in that period.
Australia has never been a particularly open-handed aid donor compared to many other rich countries. But recently our foreign assistance has shifted from modest to stingy.
For every $ 100 we earn as a nation, we now spend little more than 20 cents on overseas aid – the least generous share we have ever recorded.
Australia has consequently dropped the international generosity rankings.
If you want instability in our region, cut your help.

Reverend Tim Costello
In the mid-nineties we were in 9th place of the richest donors in the world for the share of the national income we spent on foreign aid. But since then, Australia has slipped 10 places and was able to fall even lower.
A comparison of the overseas aid budget with the defense budget is revealing.
The Australian government will soon spend more than $ 10 on defense for every $ 1 spent on aid, according to analysis by the Development Policy Center of the Australian National University. This is due to a ratio of less than six in 2012.
That year we were the eleventh most dedicated defenders of the advanced countries of the Organization for Economic Cooperation and Development (as a part of the gross domestic product) and the 13th most generous aid donor. Now Australia is the seventh most devoted defender, but only the 19th most generous aid donor.
I suspect that one of the reasons why people are unhappy with the fact that the government providing aid to other countries during a local drought is that they assume that Australia offers much more foreign aid than is actually the case.
A recent opinion poll showed that voters on average felt that we spent about 10 times more on overseas aid than we actually do.
The government's assistance to poor communities in other countries accounts for a small part of the federal budget – this financial year will be 0.8 percent and the share has fallen.
Despite widespread misconceptions about Australia's overseas aid program, opinion polls show that a clear majority of voters say that the federal government has a responsibility to help poorer countries.
Australians believe that we have a role to play in responding to humanitarian emergencies and supporting economic development in other parts of the world.
And foreign aid is likely to play an increasingly important role in Australia's regional diplomacy as strategic competition in the Asia Pacific intensifies.
National safety experts have warned that further cuts in foreign aid would be a strategic mistake.
"If you want instability in our region, cut your aid," says foreign aid advocate Reverend Tim Costello.
Australia does not have to choose between assisting drought-stricken farmers and a strong aid program for overseas aid. We must do both.
Source link