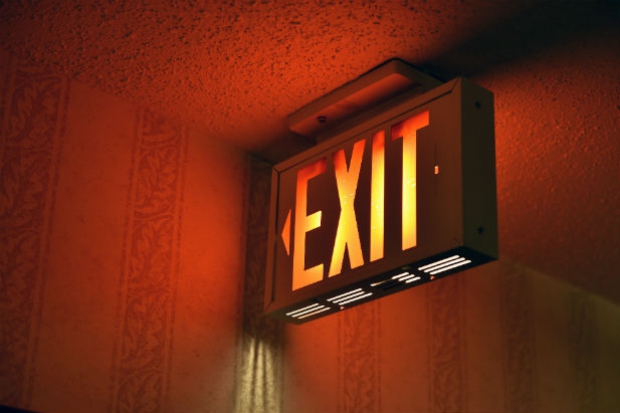 GAM struggles at the end of July with the consequences of the suspension of Tim Haywood. As a result of the manager's leave, the Swiss asset manager invested not only the ten portfolios with a volume of 7.3 billion Swiss francs (6.3 billion euros), which invest according to an absolute yield strategy with an unlimited investment approach (ARBF), closed and began to liquidate.
According to Bloomberg, GAM also had to deal with cash outflows of approximately $ 2.3 billion (€ 2 billion) from products that were not served by Haywood after news of events in the first half of August. The largest outflow was booked by the Star Credit Opportunities Strategy Fund. Investors have taken the denominated in euros, about 6.6 billion bond portfolio converted 490 million euros.
GAM sees the trend in the industry as the main culprit
The asset manager, based in Zurich, said in a statement to the news agency that the repayment of units was due to the generally more difficult market environment for fund companies. Asset managers across Europe – not just GAM – have cash outflows since May. "GAM is not immune to the current trend in the fund industry," Bloomberg quoted a spokesperson for the company.
In fact, investors have already deducted money from GAM vehicles prior to the announcement of the Haywood monger. Bloomberg estimates the recordings in July at around 690 million euros. The return, however, rose sharply in August after Haywood's suspension became public.
Lack of transparency
Bloomberg further reports that the repayment of the unit before August was based on, among other things, the advice of a fund manager. He was worried because of a lack of transparency at GAM because he had received no answer to certain questions at the Swiss company. He then advised investors to withdraw their money and reinvest.
From the previous reports it is not clear which crime Tim Haywood exactly is charged. As far as he knew, he should have violated internal documentation obligations. He may also have disagreed with the distinctive politics of his own house and has accepted seemingly accepted customer benefits for which he had to ask permission from his bosses (also read the comment "GAM solves funds: a victim of compliancegality?" by FONDS professional editor-in-chief Bernd Mikosch).
liquidation plan
The Investment Manager has since announced that it is aiming for the liquidation of Haywood-managed and now frozen funds with an unlimited return from the unprocessed investment funds (ARBF). According to the press release, all investors receive their respective share in cash. The first transfers are scheduled for early September. Customers of UCITS funds domiciled in Luxembourg and Ireland receive between 74 and 87 percent of their invested capital. Shareholders of the Cayman Master Fund and the Feeder Funds from Cayman and Australia initially receive between 60 and 66 percent.
"GAM's highest priority in the liquidation process is to maximize investor value and ensure that they are all treated equally and fairly, as these funds consist of a mix of predominantly liquid assets and some less liquid assets. expects to be able to realize a new distribution for each of the funds by the end of September and continue to make payments in the coming months, depending on market conditions, "the statement said. For customers who want to continue investing in the ARBF strategies, GAM is already working on follow-up products. (Jb)
Source link