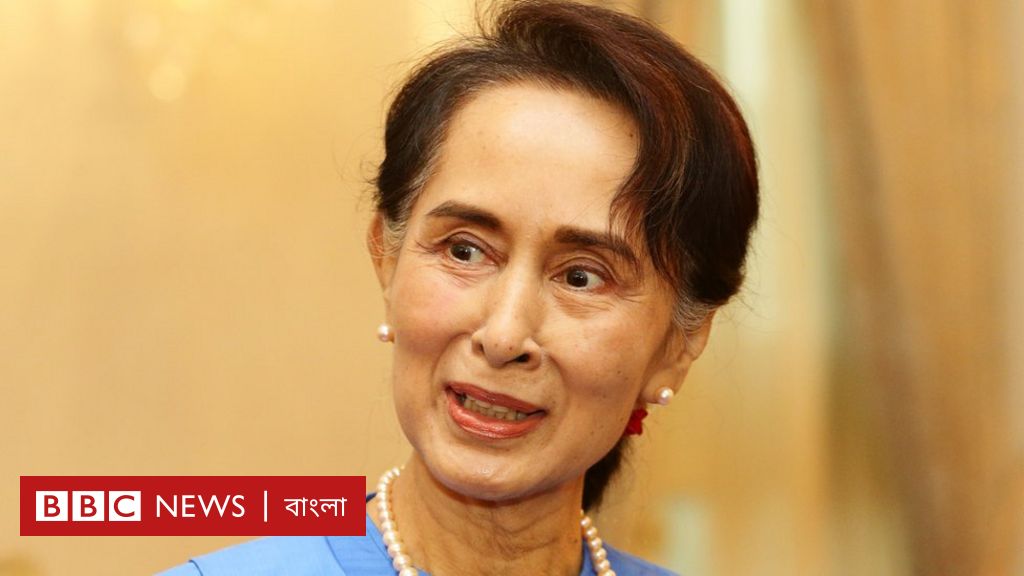 Kadir Kallol
BBC Bangla, Dhaka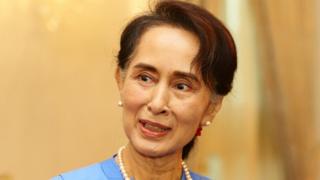 Officials from Bangladesh said that even after 10 months of the reintegration agreement signed in November, the main condition did not presuppose the realization of Myanmar.
They say that the authorities in Myanmar have done nothing except that they have created two relief camps and a transit camp.
Myanmar leader Aung San Suu Kyi accused Tuesday Tuesday Bangladesh of effectively halting the repatriation of Rohingya in a speech in Singapore on Tuesday.
In his speech, many Bangladesh officials showed anger and amazement at the BBC.
Many Rohingya refugees who were hiding in Cox & # 39; s Bazar said they did not want to go back to a camp in their country.
Myanmar leader Aung San Suu Kyi said at a ceremony in Singapore: "Myanmar is ready to take refugees, the place for their rehabilitation has been corrected." But the responsibility to send them is actually Bangladesh.
He actually blamed Bangladesh for not receiving the repatriation of the Rohingya & # 39; s.
In this respect, Bangladesh has not officially responded.
But during a conversation with the BBC, a senior official from the Foreign Office said that Aung San Suu Kyi's statement is unfortunate because she thinks it is unfortunate.
Abul Kalam, Commissioner of the Bangladesh Rehabilitation Department of Refugees of Bangladesh, told the BBC that the reality of the speech of the Myanmar leader is unrivaled.
"That is actually 100 yuan away from the real situation, such comments are really surprising and very frustrating."
You can read more in BBC Bangla:
Why did the rejection of Rohingya not start within a year?
Visit from the Secretary-General of the United Nations: Bangladesh can get it
Rohingyas are still on Facebook "
In November last year Bangladesh signed a deal with Myanmar about the rehabilitation of the Rohingya.
Then there were a few rounds of meetings between the two countries.
But in ten months after signing the agreement, Myanmar did not implement the main terms of the agreement, said Abul Kalam.
He said: "In the MOU agreement it is clear that if possible they will be repatriated in their own village, and if for some reason it is not possible, they will have to take them to a place near their home. village, but only two The welcome camp and a transit camp are made. "
Abul Kalam also said that the Bangladesh delegation, including the leader of the foreign minister, who went to Myanmar a week ago, showed them three camps at the time.
Md. Noor, a leader of the Rohingya & # 39; s who hid in the Kutupalong camp in Cox & # 39; s Bazar, said they believe they will experience the torture when they come back, without taking care of land, security and dignity.
"The government of Myanmar has done nothing to take back our return, we have not made plans to get them back, that is, the government of Myanmar is making drama about the world."
After the murder of the man, two women fled to Mymensam and arrived in Bangladesh in August last year in the Kutupalong camp.
Hamida, one of them, has said that they have two relatives separately in Myanmar, they get news from them that the government of Myanmar will take them back and keep them in camps without any right. He said they will never go that way.
Another woman said Rohingya, they do not want to go.
They both asked: "How will they go there, where there is no right to their home, security and dignity? They are in camps in Bangladesh, they return to Myanmar and do not agree to stay in the camp."
Shiuli Sharma from a private development organization, working for Rohingya refugees, thinks that if Rohingas is sent back, they will be thrown into the fire again.
"Refugees are also not effective on returning to Myanmar, we can not even send them back to such an environment that works with their help."
Analysts are of the opinion that Rohingya & # 39; s with all rights to return to their own country, to ensure that Myanmar must be confirmed.
You can also read more:
Bangladesh ensures that Rohingya is restored: Sujicha
Delhi is returning huge amounts of money to Delhi
The ten questions at the root of the Palestinian-Israeli conflict
Source link