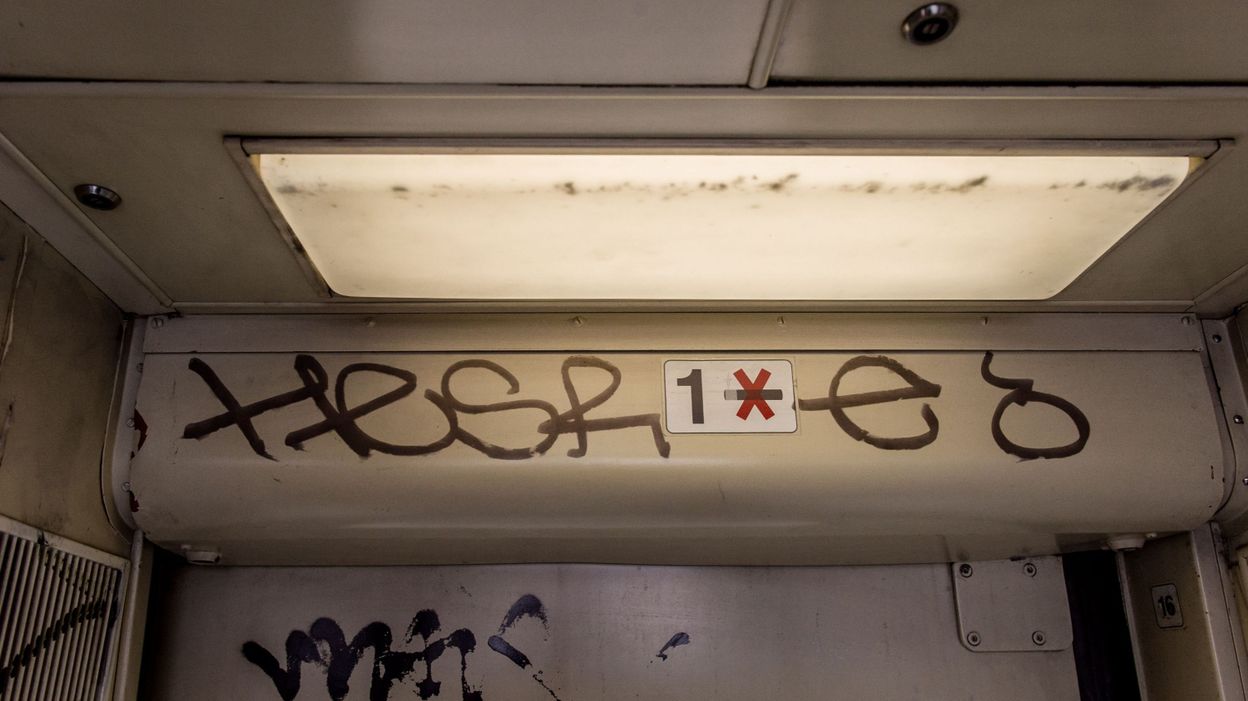 NMBS is launching a competition for students in technical secondary education to develop a solution that can detect and erase train graffiti as quickly as possible, according to the railway company and HR Rail in a statement on Wednesday.
The challenge is being launched as part of the eighth edition of the "Belgian Railways Competition for Technicians", a competition aimed at students at the third level in technical or vocational education.
The challenge is twofold: students must develop a fast graffiti detection system and develop an automatic process that eliminates graffiti without damaging the train paint.
"Speed ​​is crucial because graffiti is more difficult to erase for more than a week", says the NMBS.
Interested schools can register until 15 October. "Students will work throughout the school year to develop their project, coached by NMBS engineers", adds the railway company.
Last year, cleaning graffiti on trains cost around 4.3 million euros.
The final will take place on 22 May 2019 in the Museum Train World. The NMBS and HR Rail reward the winning schools with a nice sum, while the students leave with travelers checks in their pocket.
Source link