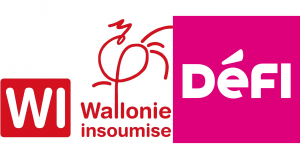 For municipal elections, candidate presentations must be signed by at least two outgoing municipal councilors or by a certain number of voters according to the total number of inhabitants (100 for Liege). This condition is determined by the Walloon code of local democracy and decentralization.
A young financial analyst, candidate for the October elections, signed for his party but also for Walloon Insoumise. But it is forbidden … and even punishable (!). Suddenly both parties are thrown away for the moment. This is what the RTBF says.
DFI must use a collection of signatures to solve the problem.
But is it still normal to punish a likely attitude of democratic opening of a citizen?
---
Previous: A new place dedicated to young companies on the set Herve
► An error or a proposal for an article, please contact us.
Source link