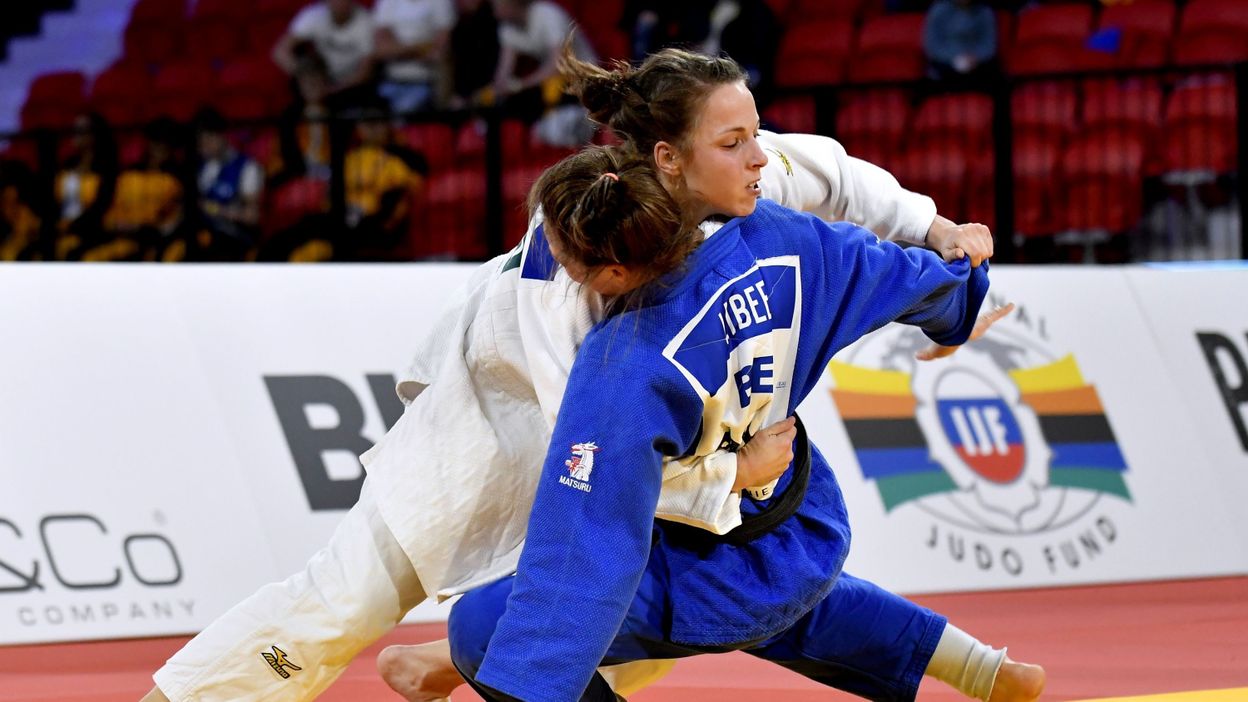 Mina Libeer, in -57 kg, and Jorre Verstraeten, in -60 kg, gave Belgium two medals on Saturday on the 1st day of the European Judo Open in Minsk, Belarus.
Mina Libeer reached the semi-final by defeating Austria Asimina Theodorakis and the German Johanna Müller. In the semi-finals, the Belgian champion sacked another German, Pauline Starke, on waza-ari. In the final, Libeer lost to waza-ari against Polish Julia Kowalczyk. She had eliminated Myriam Blavier in the second round.
Jorre Verstraeten eliminated Uzbek Dilshodbek Baratov, Kazakhstan & # 39; s Kanat Seilkhan and Dutchman Roy Koffijberg for the semi-finals. Uzbek Sharafuddin Lutfillaev then blocked his way to the final. Verstraeten consoled himself by defeating the Turkish Sahin Kaba on ippon in the bronze medal.
Kenneth Van Gansbeke was defeated by the Russian Maksim Martiushev in his second fight in -66 kg. In the same category Gurgen Aleksanyan was defeated by Ivan Chernykh from Russia
Dimitry Kulikov, a Russian, eliminated Flavio Dimarca in the first round in 73kg. Denis Caro-Lognoul-Brasseur was also eliminated by a Russian judoka, bending for Askerbil Gerbekov in his second fight in -73 kg. Joran Schilderman lost his first fight against Frenchman Luka Mkheidze in -60 kg
Sunday Gabriella Willems (-70 kg) and Sophie Berger (-78 kg) are in the race
Source link