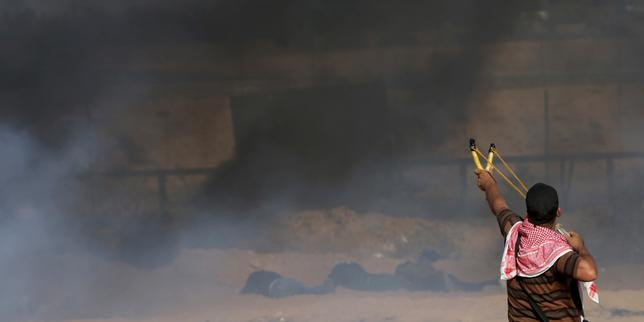 In June, the General Assembly adopted a resolution condemning the excessive use of force in Gaza and delivered a report to Mr Guterres.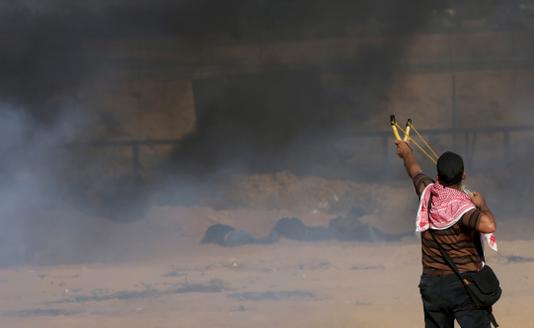 The Secretary-General of the United Nations, Antonio Guterres, presented four proposals on Friday 17 August to improve the protection of Palestinians in areas occupied by Israel . These proposals were contained in a report requested by the UN General Assembly following renewed violence in Gaza, where 171 Palestinians have been killed by Israeli guns since the end of March.
See also:

Military escalations between Israel and Hamas in Gaza

In June, the Assembly adopted a resolution condemning the excessive use of force by the Jewish state against Palestinian civilians, and Guterres was called upon to establish a "mechanism of international protection" within 60 days. in the occupied territories.
See also:

UN condemns Israel's excessive use of force in Gaza

In his report, the Secretary-General proposed four options without making any specific recommendations. He stressed that all cooperation from both parties required a long-term cessation of hostilities and additional means to ensure their viability.
"The combination of long-term military occupation, ongoing security threats, weak political institutions and a stalled peace process offers a very complex protection challenge at political, legal and practical level.
Veto risk of the United States
This 14 pages' document indicates the head of the United Nations the four proposals:
A "stronger presence of the UN on the field" with observers of human rights and observers of political affairs to take stock of the situation
Extend humanitarian aid and development aid to "Ensure the well-being of the population"
Establish a civilian observation mission to be present in sensitive areas, such as checkpoints and near Israeli settlements, with a mandate to report on security issues.
Implement police or ger, under UN mandate, to provide physical protection to Palestinian citizens.
UN peacekeeping mission – peacekeepers – require a decision by the Security Council, in which the United States can use their veto power to block a measure against Israel.
See also:

Gaza sinking, diplomatic and humanitarian efforts in scattered order

A small observer mission, composed of Europeans, was deployed in the city of Hebron in Westbank, in 1994, but the Jewish state has since rejected calls for international presence in sensitive areas.
"The best way to ensure the safety and protection of the Palestinian civilian population remains the negotiation of a comprehensive, just and final agreement on the Arab-Israeli conflict" writes Antonio Guterres.
Source link