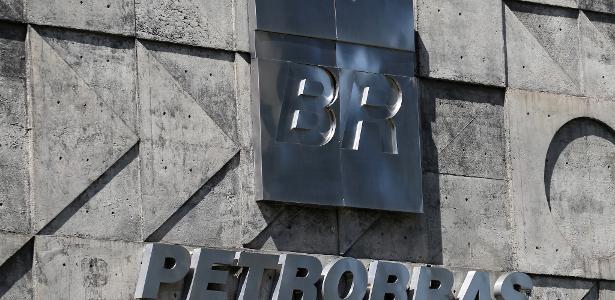 After a sharp fall on Friday, the shares of Petrobras closed with a slight level of 0.39%. The movement affected the Ibovespa, the most important index of the Brazilian stock market, which also closed higher, after a fall of almost 2% in the last session. The index ended the day with an appreciation of 0.22%, at 93.082.97 points, after four straight lows.
The commercial dollar ended the day with a decrease of 0.52%, listed at R $ 3869, after two consecutive highlights. The value of the dollar published daily by the press, including the UOL, refers to the commercial dollar. The value is always higher for tourists.
BR Distribuidora increases by 4%
The preference shares of Petrobras (with priority for the payment of dividends) increased by 0.39%, after a decrease of 7.75% on Friday. Ordinary (with own voting rights) shares of the state-owned company closed almost stably, with a slight decrease of 0.07%, a session after a decrease of 8.54%.
BR Distribuidora, Petrobras' fuel arm, achieved the highest gain on the stock market and ended the day at a high of 4.09%. Other state-owned companies also performed positively after a loss on Friday, in the case of Eletrobras (1.56%) and Banco do Brasil (0.28%).
On the other hand, the shares of Vale (-0.29%) and Bradesco (-0.23%) were lower and the shares of Itaú Unibanco (-0.06%) were virtually stable. These companies weigh heavily on the Ibovespa.
Reflections from Petrobras
The market moved cautiously in the aftermath of Friday's imbroglio when President Jair Bolsonaro confirmed that he had asked Petrobras to ensure a 5.7% diesel adjustment. Investors are waiting for the outcome of scheduled meetings between members of the government, including economy minister Paulo Guedes, to tackle the problem.
There is a prevailing climate among the financial agents regarding the episode in which Petrobras is involved, motivated by the perception that the intervention may have placed the government in a more complicated position on the political side, fearing the consequences for the approval of social security.
Waiting for social security
Investors are also carefully monitoring the evolution of social security reform in the Chamber of Deputies, where the text may take longer than expected to be voted in the CCJ (Constitution and Justice Commission).
On the other hand, the mayor, Rodrigo Maia, said today that the special committee to analyze the reform proposals should be formed within two weeks.
(With Reuters)
Source link