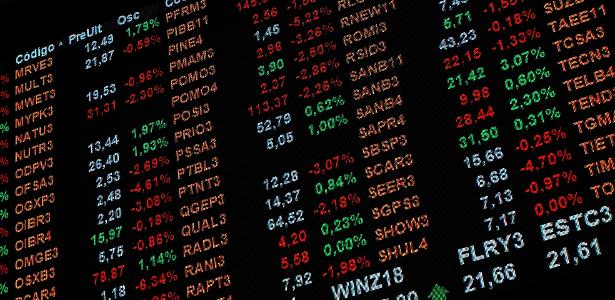 The stock market traded higher Thursday (31), while the commercial dollar fell. Around 4:30 PM, the Ibovespa, the main index of the Brazilian stock exchange, increased by 0.95% to 97,918.54 points, and the US currency fell by 1.92% to R $ 3,653.
At the same time, the shares of mining company Vale (VALE3) fell by 1.78% against R $ 45.77, after a 9.03% increase on Wednesday (30).
The day before, the dollar closed almost stably, with a slight increase from 0.06% to R $ 3.725 in sales, and the Stock Exchange gained 1.42% to 96.996.21 points.
Measures after tragedy in Brumadinho
On Tuesday evening (29) Vale announced an action plan with expenses of R $ 5 billion and a 10% reduction in the prognosis of the annual iron production.
Although there are doubts about possible lawsuits, the announcement reduces uncertainties about the impact on production in the short and medium term, according to Karel Luketic, an analyst at XP Investimentos.
US are interested
The decline of the dollar on Thursday is influenced by the Fed's decision to keep interest rates in the country. The bank also indicated that it will be "patient" with regard to further increases.
The market is also awaiting the outcome of trade negotiations between the US and China, which have been meeting since Wednesday to resolve the deadlock between the two largest global economies.
Reform of social security
In Brazil, investors were optimistic after a statement by Vice President Hamilton Mourão that the pension reform will be unique, the military will include and will be submitted as a constitutional amendment and a bill.
Also on the radar is the end of the recess in the legislature and the formation of the heads of every house of Congress, when the government can begin its economic agenda.
Source link