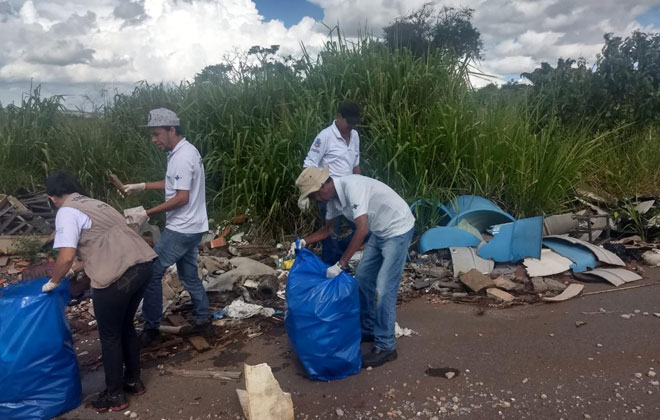 Cases appear in different parts.
The Aedes Aegypti mosquito struck epidemic in Patos de Minas. There are already more than 60 confirmed cases of dengue and hundreds of other reports. And to make matters worse, there are suspicions of Chikungunya and a case of confirmed Zika. Extraordinary campaigns take place everywhere in the city and the population must contribute.
According to coordinator of the Dengue program in Patos de Minas, Daniele Cristine Nunes unfortunately became an epidemic in the city. Cases appear in different parts. She said the latest figures show that there are already 63 confirmed cases of dengue and 545 more reports. "That changes every moment," he said.
In addition, 3 suspected cases of zika virus were registered, one of which has already been confirmed. There are also two reports for Chikungunya. "Because of the size of the city, these numbers are really alarming," he said. She also stressed that the population should be helped at this time. Eliminating sites that collect water is crucial.
According to the coordinator, the intensified work of the endemic agents has already begun and several actions have been programmed for this weekend. This Saturday (16), in Our Lady Aparecida, there will be a cleaning effort. In the neighborhood of Laranjeiras, work will also be carried out on the many open plots that exist in the region.
She has asked residents to remove material that water can collect from houses so that professionals can pick it up. Servers from the municipal secretariat of the works will also participate in the work. And don't stop there. In the Sebastião Amorim district there will be educational blitz to raise awareness about the risks of standing water.
Daniele said that on Sunday and also after 5 p.m. in exceptional actions, motofog sprays on the sites with the highest frequency of the virus. To draw the attention of the population to the problem, an advertising campaign was started and leaflets were distributed in schools. "Kill the monster that lives in your house," the campaign says.
imagery
updated on 3/15/2019 • 6 photos & # 39; s
Source link