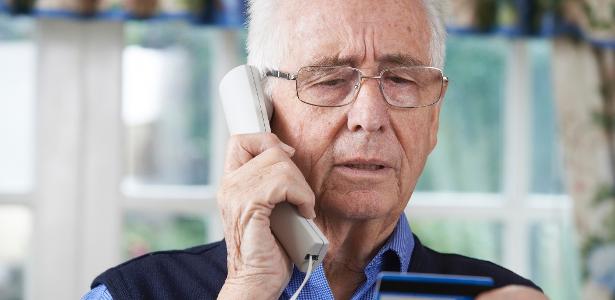 A study published in the medical journal last Monday (30) JAMA showed that patients with a lower education level, who later developed dementia or Alzheimer's disease, did not pay their credit card bills until seven years before diagnosis.
"In that case, we don't know if it's because they don't get medical care as quickly, and that's why we have a longer period of time, or if they are more likely to have symptoms," said the study's lead author and associate professor. from Johns Hopkins University, Lauren Hersch Nicholas, in an interview with CNN.
Patients with a higher education level paid only two and a half years before the onset of the disease. Lis Nielsen, director of the Behavioral and Social Research Division at the National Institute on Aging, independently reviewed the study. She told CNN it's hard to say why the less educated showed financial symptoms in the beginning.
"There is a possibility that dementia may be diagnosed later in some underprivileged groups, due to the lack of access to quality care. For some minority groups, we know that the diagnosis is often made later in these groups than in wealthy individuals., White and socioeconomic favored ".
The researchers analyzed data from the consumer credit report for patients living alone in the United States. In total, more than 81,000 U.S. health insurance beneficiaries were assessed between 1999 and 2018.
And what were the results?
While not new to the medical community, the research confirmed that patients diagnosed with dementia or Alzheimer's disease had problems handling payments early on.
"It has long been known that financial standing, or difficulties in making financial decisions, is an early and predictive marker for a diagnosis of later dementia," says Nielsen.
According to the study authors, the disease is responsible for 5% to 20% of missed payments among those who eventually developed dementia. The associate professor at Johns Hopkins University also stressed the importance of studies like this one, which want to contribute to progressively earlier diagnoses.
Source link