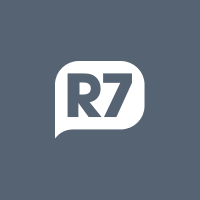 SÃO PAULO, Brazil (Reuters) – Brazil's industrial reliability index (ICI) presented the face of a deterioration of industry sentiment in the current scenario in August and stood at its lowest level since late 2017, according to the Getulio Vargas Foundation ( FGV) on Tuesday.
The ICI forecast showed a decrease of 0.8 points in August compared to July, reaching 99.3 points, the lowest level since November 2017 (97.5 points).
"The deterioration in confidence in the month would be influenced by the satisfaction of entrepreneurs in the present moment," he told FGV in a note, adding that the Current Situation Index (ISA) fell by 2.4 points in August to 96 , 6 points.
FGV also reported that the Expectations Index (EI), which measures confidence in the sector for the coming months, rose by 0.8 points to 101.9 points in the comparison of August and July.
The introduction of the installed capacity utilization level of the industry signaled stability at 75.7 percent.
Brazilian industry confidence was stable in July with declining tenders in the sector, another indication that economic activity is losing momentum at the start of the second half of the year.
The Industrial Confidence Index (ICI) remained at 100.1 points this month, the same amount recorded in June.
According to the Focus survey of the Central Bank, which consults around a hundred economists every week, the prognosis of industrial output growth has declined. For this year the estimate of expansion is 2.73 percent, while for the Gross Domestic Product (GDP) 1.49 percent.
no
(By Stéfani Inouye)
Source link