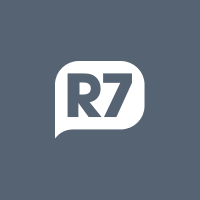 SÃO PAULO, Brazil (Reuters) – A group of 12 natural gas distributors from the north and northeast gathered to make an open call for new supply contracts to ensure delivery to meet consumer demand from the end 2019, when agreements of many of these companies with Petrobras expire.
An event in Rio de Janeiro to present the distributors' proposal to potential suppliers on Tuesday drew executives from some of the major companies in the sector, such as Shell, Engie, Exxon, Total and Mitsui, as well as representatives from Petrobras, among others, the president of the board of directors of the Brazilian gas association (Abegás), George Ventura, to Reuters.
"The idea of ​​the public appeal is to give a panoramic, systematic view of these two blocks, Northeast and South, and to give potential suppliers a better picture of the potential supply and the demand they can see … we believe that with this synergy and unity we will attract more bidders, "he said.
He said that there were registered in the event on the initiative representatives of 37 possible suppliers, between domestic and foreign companies.
"Today, Petrobras is practically monopolistic in offering to distributors of natural gas, so a clear message that distributors are moving to the market with this move is that they do not want to be handed over to a single supplier, but are looking for alternatives," he added. toe. Ventura.
The northeast block of distributors that will participate in the call concerns companies such as PBGás, Paraíba, BahiaGás, Bahia and others, which serve a total of 215 thousand customers and a volume of 12 million cubic meters of gas per day.
In the southern block, the companies that joined, such as Compagás, Gás Brasiliano and MSGás, counted 124,000 customers and a volume of 21 million cubic meters per day.
In total, Abegás estimates that the distributors involved have about 35 percent of the national natural gas market.
The call will try to reach a potential market of 6 million cubic meters / day in the northeast and 7.7 million cubic meters per day in the south by 2020, between fixed and seasonal demand and availability. The volumes could reach 9.7 million m³ / day in the northeast and 10 million in the south in 2024.
The deadline for submitting proposals by potential suppliers is October 10 in the South and November 8 in the Northeast.
The signing of contracts that can be concluded during the process is scheduled for July 2019.
According to Ventura, Abegás, proposals sent via the public call will not be binding and serve as a basis for possible negotiations between agents. At the end, the acquisitions are individualized by the distributor.
no
(By Luciano Costa)
Source link