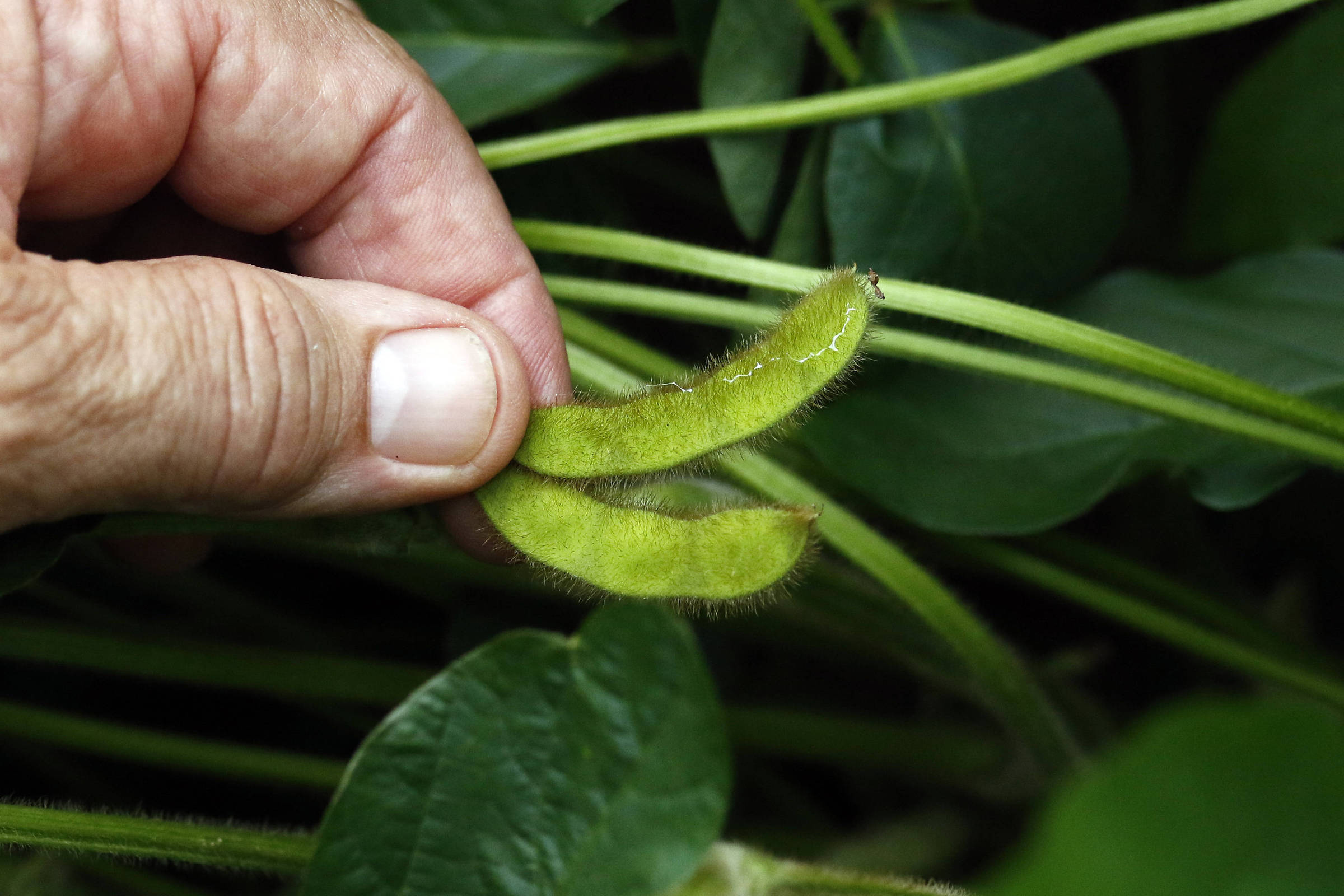 The new chapter of the American-Chinese trade war has struck soybeans. The first commodity contract traded on the Chicago Stock Exchange recorded the lowest minimum value in nearly ten years.
Out of fear of more retaliatory measures from China, the market hit the price of soy to as low as $ 8.1225 per bushel ($ 34, given a $ 8.14) during the trading session.
At the end of this Monday (18), the November contract for $ 8.14 closed a bushel (£ 27.2).
The contract of November, which is the period of the North American harvest, is one of the most representative in the Chicago Stock Exchange.
The market has cause for concern. The export of soya beans from the United States to China is at the bottom of the well.
On the last day 6, the Chinese had bought only 1.5 million tons of the oil seed from the Americans' harvest in 2018-1919.
This volume is 85% lower than the average turnover in the past five years, when the Chinese acquired 10.2 million tonnes in the period, according to Daniele Siqueira, an analyst at AgRural.
China has only obtained 9 percent of the soybeans exported by the United States to this period, the lowest percentage since the harvest 2000/2001.
Despite this decline in purchases, the Chinese are still the largest importer of soya beans in the US, indicating that it is difficult for the US to pass the product on to other markets.
The low Chinese market share in the United States is worrying, as Americans will harvest 127.7 million tons of soybeans in 2018/19, a volume that has never been reached before.
However, the fall in prices in Chicago did not have much effect in Brazil. That is because the importers to the Brazilian product to pay $ 2.50 per bushel more than the value of trading on the Chicago Stock Exchange.
In Paranaguá, soy was traded at R $ 94.50 per bag, due to the premium paid by importers. This bonus on the appearance of Brazilian products falls in the country's main producing regions. However, there were few issues, according to AgRural.
Embrapa Sebastião Barbosa was the candidate for the presidency of Embrapa, replacing Maurício Lopes. The indication now depends on an approval of the citizen house.
In FAO At Embrapa since the 1970s, Barbosa was a researcher focused on the field of vegetables, pest control, with passage through the FAO (United Nations Food and Agriculture Organization).
In cotton In December 2013, agriculture minister Blairo Maggi, then a senator, introduced Barbosa to the Chief of Staff of Embrapa Algodão, a position he took in 2014. He was acquitted this year because he was retired and no longer a member of the company's staff.
Source link