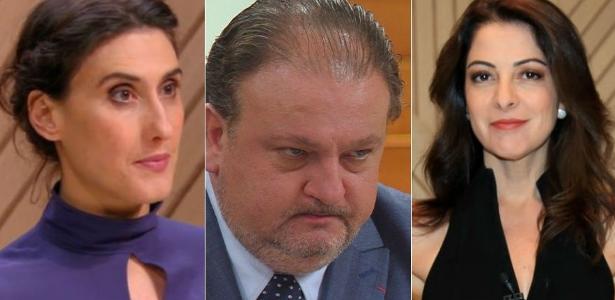 Deborah vs. Fogaça and Jacquin
Deborah Werneck and Henrique Fogaça exchanged last year amateurs in the "MasterChef" with amateurs. At one of the entreveros the chef remembered that the participant had dropped the cloth into a soup pot.
"Yes, chief, but I have not seen it, I have not seen it, Chief," she said as she tried to defend herself. "It's ugly, is not it?" Fogaça replied. "That's right!" Answered Deborah.
Surprised by the reaction of the amateur cook, the jury pressed her: "[A coisa] It is indeed ugly. Take off the apron and leave! "Deborah responded with irony:" Can you deliver the apron now? "
Erick Jacquin, who also had friction with the participant, left in defense of his colleague: "If you had done this to me, you would already be on the street.
Source link