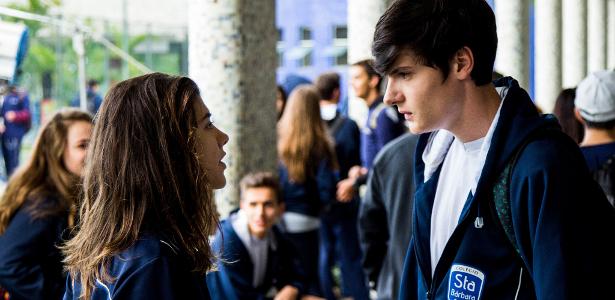 The film "Ferrugem", by Aly Muritiba, won the prize for the best Brazilian film at the 46th Gramado Film Festival, closed on Saturday (25). The film portrays the dramatic unfolding that takes place in the lives of two teenagers after the leak of a girl's intimate video.
The work also conquered the Kikitos of better script and better sound design.
The biggest winner of the evening, however, was the film "Benzinho", which won four images: best actress (Karine Telles), best supporting actress (Adriana Esteves) best jury film and best critics Jury film.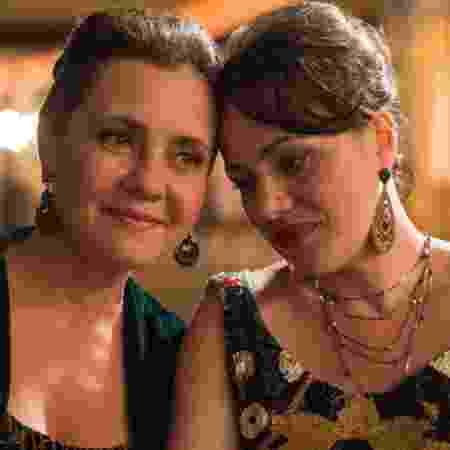 The film by Gustavo Pizzi is a co-production between Brazil and Uruguay and tells the story of Irene (Telles), a woman who has to unfold to deal with her problems, Sonia (Esteves), the unsuccessful company and her four children . The situation is complicated when her eldest son, Fernando (Konstantinos Sarris) is invited to play handball in Germany, and she has to say good-bye farewell.
Actor Osmar Prado won the category & # 39; Best Actor & # 39; for the film & # 39; 10 seconds to win & # 39; and Ricardo Gelli won the Best Male supporting role for the same film. The longs "Simonal", "A Voz do Silêncio" and "The City of Pirates" were also awarded.
The Paraguayan "Las Herederas", by Marcelo Martinessi, won the prize for the best foreign film. Guaxuma, by Nara Normande, won in the category best short film.
View the complete list of winners:
Brazilian short film
Best drawing desom: Fábio Carneiro Leão, by Aquarela
Best music track: Manoel do Norte, for A Retreat to a Raw Heart
The best direction of art: Pedro Franz and Rafael Coutinho, by Torre
Best adaptation: Thiago Kistenmacker, by Aquarela
Best picture: Beto Martins, for New York
Best scenario: Marco Antônio Pereira, for The Retreat To A Gross Heart
Best actor: Manoel do Norte, for A Retreat to a Raw Heart
Best actress: Maria Tugira Cardoso, by People & # 39; s Taker
Special jury prize: We are all there, by Chico Santos and Rafael Mellim
Brazil Short Film Award: New York, by Leo Tabosa
Best film from the popular jury: Torre, by Nádia Mangolini
Best jury for film critics: Torre, by Nádia Mangolini
Best direction: Fábio Rodrigo, by Kairo
Best picture: Guaxuma, by Nara Normande
Tall foreigners
Best picture: Nelson Waisntein, by Averno
Best scenario: Marcelo Martinessi, by The Herederas
Best actor: Nestor Guzzini, for my world
Best actress: Ana Brum, Margarita Irun and Ana Ivanova, by Las Herederas
Special jury prize: Averno, by Marcos Loayza
Best film from the popular jury: Las Herederas, by Marcelo Martinessi
Best jury for film critics: Las Herederas, by Marcelo Martinessi
Best direction: Marcelo Martinessi, by The Herederas
Best picture: Las Herederas, by Marcelo Martinessi
Brazilian wants
Best sound design: Alexandre Rogoski, by Ferrugem
Best musical track: Max De Castro and Wilson Simoninha, by Simonal
The best direction of art: Yurika Yamazaki, by Simonal
Best adaptation: Gustavo Giani, by A Voz Do Silêncio
Best supporting role: Ricardo Gelli, for 10 seconds to win
Best female supporting role: Adriana Esteves, by Benzinho
Best picture: Pablo Baião, by Simonal
Best scenario: Jessica Candal and Aly Muritiba, By Rust
Best actor: Osmar Prado, for 10 seconds to win
Best actress: Karine Telles, by Benzinho
Honorable mention: The City of Pirates, by Otto Guerra
Best film from the popular jury: Benzinho, by Gustavo Pizzi
Best jury for film critics: Benzinho, by Gustavo Pizzi
Best direction: André Ristum, by A Voz Do Silêncio
Best picture: Rest, by Aly Muritiba
Source link