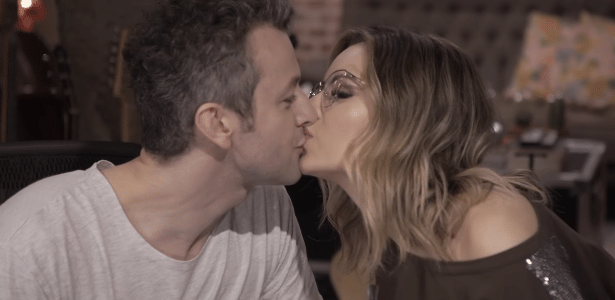 After a raid of heavy metal, Sandy returns to his most romantic musical side. And no one better to bring this facet forward than her husband, Lucas Lima. The couple released the song "Areia" on Friday. Another track released by the singer was "No Escuro", with Maria Gadú.
The tracks are composed and edited in the studio and are part of a Sandy project on YouTube, the & # 39; We Voice It & # 39 ;. The end result will be an album with songs made in collaboration.
The first episode was shown earlier this week, with the singer mixing with Maria Gadú to reach "No Escuro". The backstage video showed them both drink cachaça and had the appearance of Sandy's son and Lucas, Theo.
The second, released on Thursday, showed the recording of "Areia", with Sandy and Lucas discussing details of the competition and exchanging hugs.
The project "Nós Voz Ellos" still has partnerships with Thiaguinho, Anavitória, Xororó and Iza.
Source link