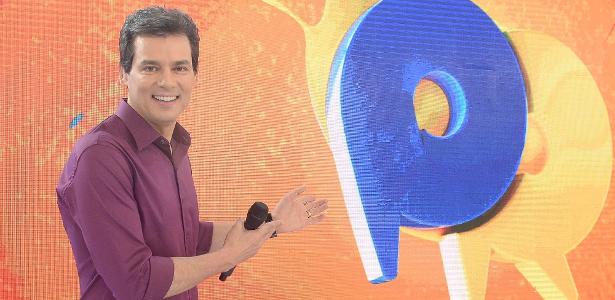 On the same day, SBT announced the extension of the "Legal Sunday" and suspended for four hours. The program, which would return at 11 am on Sunday (2), instead of "Disney World", is shown from 1 pm to 3 pm, as before.
With the end of the contract between SBT and Disney, the Silvio Santos station will use drawings to create a gap in programming and revive the "Drawing Session", an attraction from 1981, already in the early 90s was presented by Vovó Mafalda and Eliana.
Even shorter, the "Legal Sunday" will have "Pass of Repassa" with the Teams of the Fashion Squad (Isabella Fiorentino, Arlindo Grund, Rodrigo Cintra and Vanessa Rozan) and "Praça É Nossa" (Matheus Ceará, Tuca Graça, Jefinho and Juliana Franceschi).
The Celso Portiolli show will also include the third installment of the current season of "Buying is good, taking is better". The photo "Playing at home" in the Flavia Pavanelli mansion should be postponed.
"Domingo Legal" takes a little over two hours of SBT & # 39; s Sunday programming from September 2015, when it lost half its duration to "Mundo Disney", a program with drawings and series from the American company.
End of partnership
Disney and SBT broke the deal they had held three years ago last Thursday. The information was expected by the UOL Flavio Ricco on August 13.
"SBT is grateful for these three years of partnership and wishes The Walt Disney Company success in their new projects," the statement said.
According to Ricco, there was no agreement for renewal. The negotiations, as happened from the beginning, were personally carried out by Silvio Santos.
The collaboration between SBT and Disney Group was announced on July 20, 2015 to show programs and series of channels. At the time, the announcement was made by The Walt Disney Company itself and posted as something 'unprecedented in the country & # 39 ;.
The package included series as "The Mickey Mouse House", "Princess Sofia", "Doctor Toys", "Miles Tomorrow", "& # 39;" Jake and the Neverland Pirates & # 39 ;, & # 39; Sheriff Callie in the West & # 39 ;, & # 39; Austin & Ally & quot ;, & quot; Phineas & Ferb & quot ;; and also local productions such as: "Junior Express", "Art Attack", "Parquinho", "Que Talento!" and "Violetta".
Source link