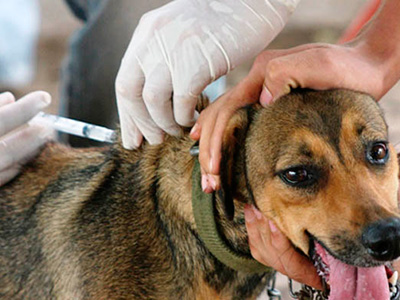 Antirrábica vaccination campaign has already reached 51.2% of the target
Cats and dogs over three months old should receive a dose of the vaccine
08/17/2018 – 19:52:02. According to the figures, 21,300 dogs were already immunized in the municipality
Data from the municipal health department show that 23,411 dogs and cats were vaccinated until August 15 in the Antirrábica vaccination campaign in Uberaba. The figure corresponds to 51.2% of the target of animals to be vaccinated in the city.
The urban phase continues until the 28th, Tuesday. Six teams are located in different parts of the city, from Tuesday to Sunday, so that the animals can receive the immunization, and work also continues in the countryside.
Of the total number of vaccinated animals are 21,300 dogs, 14,247 in the area urban area and 7,053 in the countryside. A total of 2,111 cats have already been vaccinated, 1,369 in the urban area and 742 in the rural area.
Cats and dogs older than three months should receive a dose of the vaccine. Animals that are ill or in the period of gestation and lactation should not be vaccinated at this time. In case of doubt about the campaign, the population can contact the Control of Endemic agents and zoonoses via telephone (34) 3315-4173.
The head of the department, Lara Rocha Batista, warns that in many neighborhoods where has already happened with the itinerant vaccination people do not take their animals. "This difficulty is felt even on weekends and public holidays, we need the population to become aware of it and have their animals vaccinated." The vaccine protects both animals and rabies itself, because the greater the number of vaccinated animals is, the less likely that the disease reaches people, "he warns.
D Day gets Antirrábica in Rio de Janeiro
Today (18) the Sonoses team will be in the residential area Rio de Janeiro, from 8:00 am to 4:00 pm, next to the Circo do Povo, where the Mobile Health Unit will also be located on day D of Multivacination 2018.
View here the complete schedule .
<! –
->
Related news
Source link