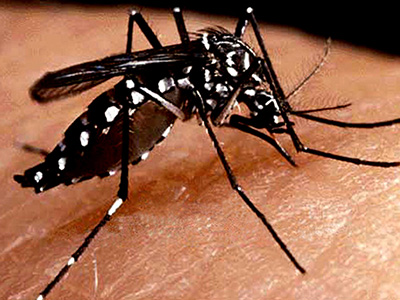 Even in the winter, the number of suspected cases of dengue in the state
23,350 probable cases have already been reported in the state this year
08/08/2018 – 19:50:35. Last updated: 27-08-2018 – 19:55:21.
Dengue fever has killed seven people in Minas Gerais since the beginning of the year, according to the epidemiological bulletin issued by the Minas Gerais State Health Department (SES / MG) on Monday. According to the assignment, nine other deaths in the state are being investigated. And although the transmission of the disease in the winter is lower, the cases do not stop growing.
23,350 probable cases have already been reported in the state this year. The deaths occurred in the municipalities of Arcos, Conceição do Pará, Contagem, Ituiutaba, Lagoa da Prata, Moema and Uberaba.
Regarding Chikungunya Fever, Minas Gerais recorded 11,019 probable cases of the disease, concentrated in the region of Vale do Aço. To date, a death by Chikungunya in the municipality of Coronel Fabriciano was confirmed in 2018; there is one (1) death in the study.
Already in relation to Zika, 180 cases of the disease were probably registered in 2018.
<! –
->
Related news
Source link