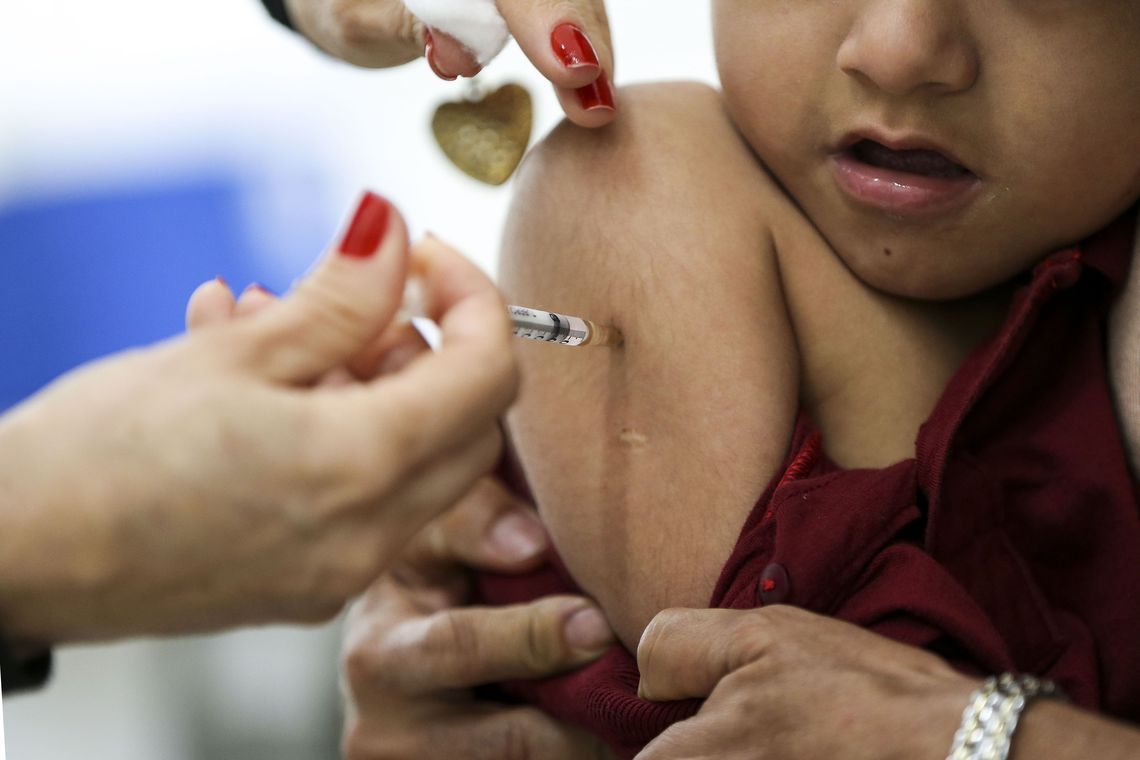 1775,984 doses of both vaccines were administered since August 4, when the campaign began with extra days of vaccination in São Paulo

Measles
Traffic in health posts in the & # 39; D-Day & # 39; of vaccination against polio and measles in the city of São Paulo this morning (18) was low.
The director, a technician from the Department of Vaccination of the Ministry of Health of São Paulo, Helena Sato, attributed the weak movement to the cold in the morning and also to the fact that the parents on this day of the week had other tasks. "We can not let go of our surveillance, we are talking about two diseases with high contagiousness and the only way to preserve our children is by being well vaccinated," Helen explains.
SP status posts, fixed and flying, were open (polio).
All children aged 1 year and under 5 years of age should receive doses regardless of their vaccination status. The campaign in the health centers lasts until 31 August.
Ângela Ferreira Rebouças Gomes took her 4-year-old daughter Angelina Rebouças Gomes for admission to the Pinheiros Health Center in the capital. "Since the age of two months, I have taken my daughter to the clinic to be vaccinated. I think vaccination campaigns are very important and I will not give up," he said.
According to the Department of Health Paulo, based on the information reported by the municipalities, more than 40% of children from the state of São Paulo in the age of 1 year and children under 5 have already been immunized against poliomyelitis and measles.
A total of 1775,984 doses of both vaccines were administered from 4 of August, when the campaign began with extra days of vaccination exclusively in the state of São Paulo. In this period, 895,773 children were vaccinated against polio and 880,211 against measles. Brazil still has to vaccinate 9 million children
Brazil arrives on D-day of the vaccination campaign against polio and measles with about 9 million children who still need immunization. According to the most recent data from the Ministry of Health, only 16% of the target population received a dose of the vaccines.
The vaccination campaign against polio and measles, which began on 6 August and runs at 31,
After the measles are considered to be exterminated in Brazil in 2016, the country is faced with two outbreaks of the disease, according to a bulletin Tuesday was released: in the Amazon (910). confirmed cases, with two deaths) and in Roraima (296 cases and four deaths). There are isolated cases in São Paulo, Rio Grande do Sul, Rio, Rondônia and Pará. On this Friday (17) two cases were confirmed in Pernambuco .
Source link