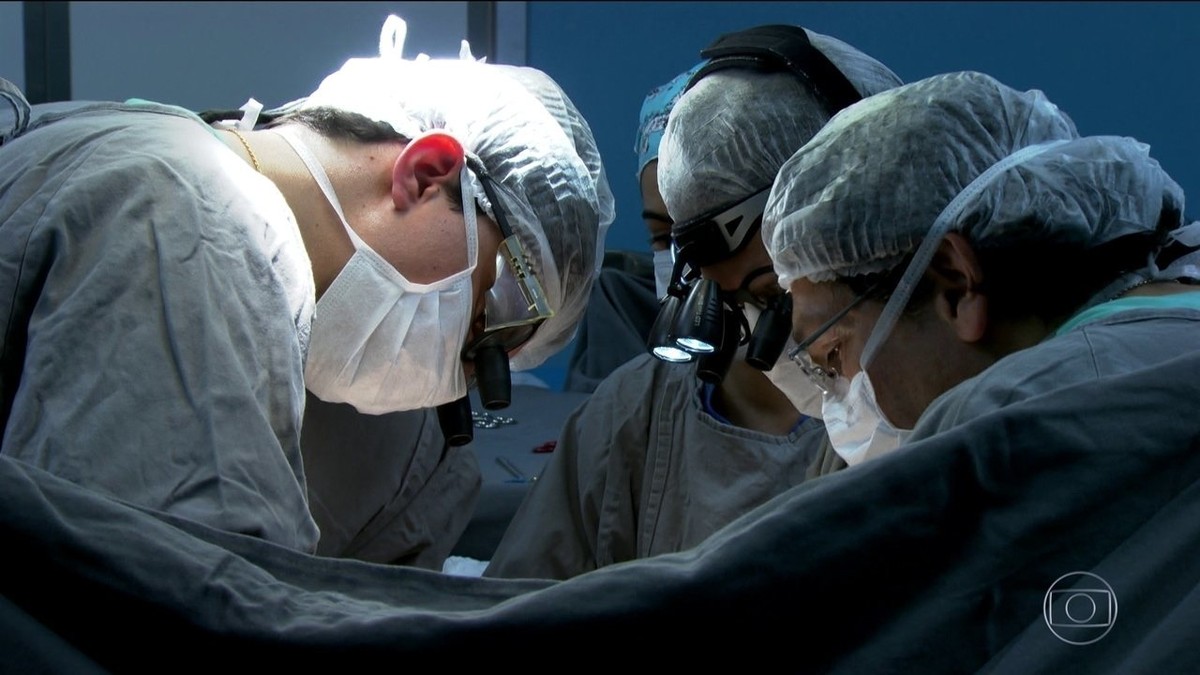 A second chance in life can start in the operating room. Doctors and nurses as witnesses and a new liver.
"We have evolved a lot because the operation took 18, 20 hours in the beginning, sometimes we had to give dozens of globules of whole blood, it was a very traumatic operation, today 50% of the patients do not get blood, the time has decreased to six hours. This advance made it possible for us to go to other types of transplants in other organs, "explained the head of HC-USP's abdominal transplants, Luiz Carneiro de Albuquerque.
The first such operation was 50 years ago. Twenty years later, in 1988, Professor Silvano Raia revolutionized the technique and made the first liver transplant among living people of the world. The technology has already saved 50,000 people in different countries. He was honored.
The party is due to the success of more than two thousand liver transplants in Brazil and a successful system that made the country the protagonist of this science.
As difficult as to have the body of the patient accept the foreign organ, it was waiting for the families to convince themselves to donate.
In the construction of the hospital das Clínicas, where this historic operation took place, the liver transplantation still works. And there is an expectation in the air. Two teams flew inland to look for donor agencies. The patients are already prepared. Two procedures in one day are a good number on the spot, which is combined with the national transplant balance of the semester released on Tuesday (21). It showed a recovery in the number of families willing to donate.
But we are still below the target of the year of 18 donors per million Brazilians. Brazil had 1,768 donors from January to June. Most of them are in São Paulo, Paraná and Santa Catarina.
It was little for those who were still in line: 32,716 patients, usually waiting for a kidney, cornea or liver.
Those who have walked well from this fear run lightly because only those who lead a new life do it.
Source link