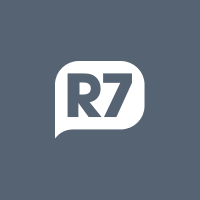 Since the arrival of the menopause, the maid Maria Vanda Cavalvante Silva (51) did not know what a night was good asleep. With the intense heat waves the paulistana woke up every half hour with discomfort and he struggled to fall asleep again.
After months of martyrdom, Maria Vanda went to a gynecologist who specialized in the sleep of women and started hormone replacement therapy, which improved her symptoms. But the full recovery of sleep quality only occurred when she started meditating, also on medical advice.
"I had to go to bed seven hours a night," she said, "I had my ritual of meditating before I went to sleep.
According to data from the Sleep Institute of the Federal University of São Paulo (UNIFESP), one of the most renowned in the country, 32 percent of women in São Paulo have problems with insomnia, which is twice as high as in men. up to 60%. It was up to this huge contingent of women to think that researchers at the institute began to study the effectiveness of different therapies for the problem.
Hormone replacement and behavioral therapy are the most commonly used techniques, but in recent years the group has evaluated the effectiveness of so-called integrative methods, such as yoga, meditation and massage, and achieved good results.
Researcher from the Institute, gynecologist Helena Hachul, presented some of these results in the 15th edition of Brain Congress, an event on brain, behavior and emotions, which was held in Gramado at the end of June.
According to the scientist, the results are especially important for those who do not want or are unable to do replacement therapy. "If insomnia started after menopause, replacement of hormones is the first option, but there are patients with contraindications, such as those with breast cancer, so we have to think about options," he says.
One of Helena's first studies showing good results was the benefit of isoflavones, a herbal derivative that functions as a natural hormone therapy. Other research by the Institute has shown the effectiveness of acupuncture, meditation and massage. In the most recent, published this year in the magazine Menopause, a beneficial effect of mindfulness and relaxation on sleep quality, reduction of insomnia, increased attention and reduction of symptoms of menopause was seen.
Multiple causes
The good results are related to the fact that the problem has several causes. "Menopause is a time for physical, psychological and hormonal changes. The cognitive / behavioral factor is very important and therefore practices such as meditation and relaxation are inserted, but this does not mean that everyone will benefit from it, since every patient responds in a way, "says Luciano Ribeiro, neurologist and coordinator of Sleep Medicine in the German hospital Oswaldo Cruz. The information comes from the newspaper O Estado de S. Paulo.
Source link