Bad news for those who want to drink a glass of wine at the end of the day, convinced that it is a healthy habit.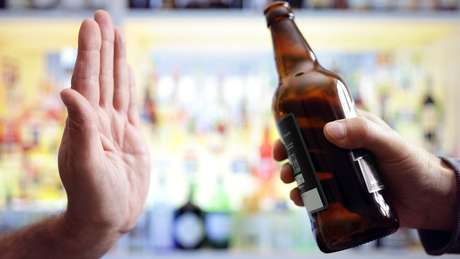 A new global study, published in the scientific journal The Lancet, has confirmed what was said in a previous study: there is no safe level for alcohol consumption.
Researchers admit that moderate drinking can protect against heart disease, but suggests that the risk of developing cancer and other ailments overlaps benefits.
According to the authors of the study, these findings are the most significant to date, given the many factors that have been included in the study.
How risky is moderate drinking?
The study, which is part of the Global Burden of Disease (GBD) series, looked at the levels of alcohol consumption and health effects in 195 countries from 1990 to 2016.
In the survey, conducted with participants between 15 and 95, scientists compared people who do not drink alcohol for drinkers.
And they discovered that out of the 100,000 non-voters, 914 alcohol-related health problems, such as cancer, developed or suffered some damage.
Those who take a daily dose – equivalent to 10 grams of pure alcohol – have a 0.5% higher risk compared to those who do not drink.
If the use is two doses per day, the risk rises to 7%. And in the case of five daily doses, it is 37% higher.
"One drink a day means a small increase in risk, but if you adapt it to the British population, it's much more, and most people do not drink one drink a day," says Sonia Saxena, a researcher at Imperial College London. , in the United Kingdom, one of the authors of the research.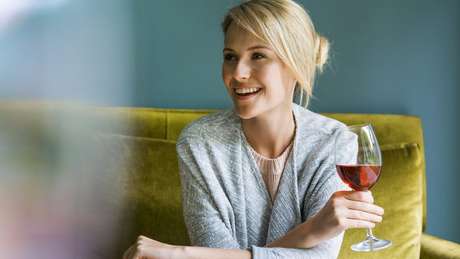 "Previous studies have shown a protective effect of alcohol under certain circumstances, but we have found that the combined health risks associated with alcohol increase with the amount consumed," says Max Griswold, lead author of research at the University. from Washington. USA.
"The strong association between alcohol consumption and the risk of cancer, injury and infectious diseases outweighs the protective effects against heart disease."
"And while the health risks of alcohol start small with one portion a day, they grow quickly when people drink more," he warns.
In the UK, the health system recommends since 2016 that men and women drink no more than 14 "units" of alcohol per week, the equivalent of six pints of beer with an average content of alcoholic beverages or ten small glasses of low-alcohol wine.
At that time, Professor Dame Sally Davies, head of health care at the British government, noticed that any amount of alcohol could increase the risk of cancer.
& # 39; Conscious risk & # 39;
The researcher Sonia Saxena points out that the study was the most important study ever on this subject.
"This study goes beyond others by taking into account a number of factors, including sales of alcohol, particulars of participants about the amount of alcohol ingested, abstinence, tourist information and fees for illegal trade and craft breweries," he explains.
All over the world it is estimated that one in three people consumes alcoholic beverages, accounting for almost a tenth of deaths among people aged between 15 and 49.
"Most of us in the UK drink much more than safety limits, and as the study shows, there is no safe limit." Health care recommendations should be further reduced and the government should reconsider its policies. go drink, discover the risks and take a conscious risk, "says Saxena.
Professor David Spiegelhalter, a researcher at the University of Cambridge in the United Kingdom, gave a warning note regarding the results of the study.
"Given the pleasure that is probably associated with moderate consumption, it seems that there is no" safe "level, but this does not seem to be an argument for abstinence," he says.
"There is no safe level to drive, but the government advises people to avoid driving."
"Think about it a little, there is no safe level to live, but nobody would recommend to give up (of life)."


BBC News Brazil – All rights reserved. Any reproduction is prohibited without written permission from BBC News Brazil.
Source link