The University Hospital João de Barros Barreto (HUJBB) in Belém and the Municipal Health Department confirmed today (26) the measles as the cause of death of a four month old Venezuelan baby, at dawn on Friday (24). On the same day, the child was admitted to the hospital in the hospital Mário Pinotti, in the capital of Pará, where it had been accompanied by fever, conjunctivitis, body stains and pneumonia since 17 August. The tests performed also indicate symptoms of H1N1.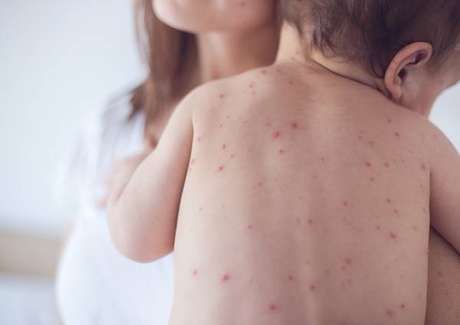 The first care for the baby took place in the Emergency Care Unit (UPA) of the Terra Firme district, one of the most populated in the suburbs of Belém, where the possibility of measles was collected and material for research was collected. In a first analysis, two days before death, the hypothesis was discarded.
The Epidemiological Surveillance Division of the city reported that it "actively monitors cases of exanthematic diseases (with reddish patches on the skin) such as measles" and pointed out that all suspected cases are controlled according to the protocol of the Ministry of Health.
In 2018, according to official data, 18 suspected cases of measles were reported. Eight were removed and ten were examined. "Of the investigated cases, four had a positive serology for measles, but wait for confirmation by the molecular biological exam conducted by the Fiocruz laboratory in Rio de Janeiro," the municipal secretary said in a statement. The agency also ensured that the cases examined were "all imported and in indigenous Warao-Venezuelans."
Because measles are a contagious and highly contagious disease that can be spread by speech, coughing and sneezing, all people living in the vicinity of the child are vaccinated.
Also see:


Privacy policy
Source link