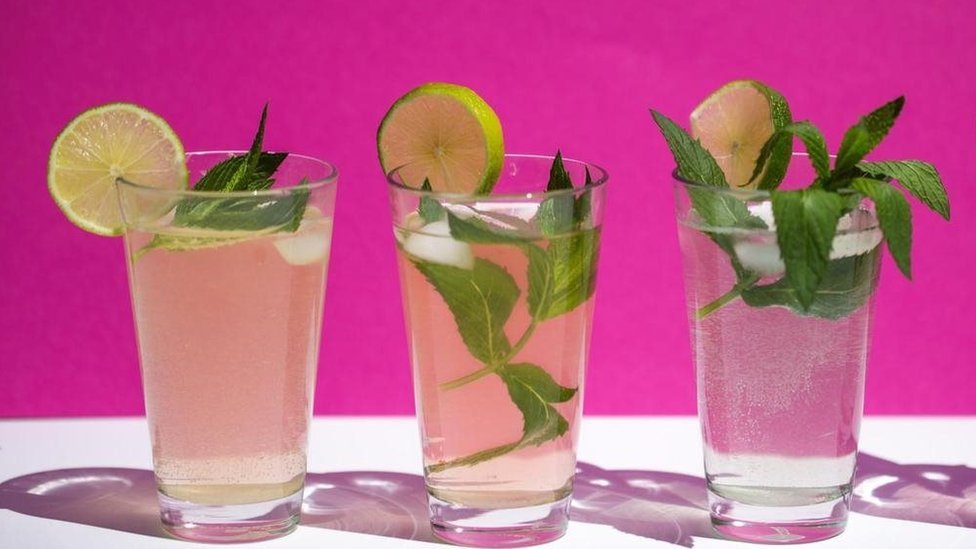 Men were the main drinkers of Western society – perhaps Don Draper, the anti-hero from the American series Mad Men, is the best representation of this stereotype in popular culture.
During the show, which took place in the sixties, there are enough whiskeys in the office, cocktails, lunches and rounds for dinner after dinner. At that time the bar was a place where few women dared to enter.
There is no safe level of alcohol use, research shows that hangover is stronger when mixing different types of drinks?
Epidemiologists note, however, that the increase in ads for women's drinks and changes in roles attributed to sexes have gradually changed this scenario.
In general, men are nearly twice as likely to use more alcohol than women. But this is not specifically applicable to younger people. In fact, women born between 1991 and 2000 drink just as much as men of the same generation – and may be able to overcome them.
At the same time they are increasingly suffering from the harmful effects of alcohol. Research shows that from 2000 to 2015, the cirrhosis mortality rate of women aged 45 to 64 years in the United States increased by 57%, compared with a 21% rate in men of the same age. In the age group between 25 and 44 years the increase was 18%, while in men there was a decrease of 10%.
The number of adult women who end up in an emergency situation due to an alcohol overdose is also increasing rapidly. And the patterns of consumption of risk are increasing, especially among the female gender.
But the problem is not only that they drink more. Researchers have discovered that the female body is influenced in many ways by alcohol – for reasons that go beyond stature.
& # 39; Kalsarikännit & # 39 ;, the Finnish custom to drink alcohol at home and half women only Women have a higher physiological vulnerability to alcohol
According to scientists, women produce smaller amounts of an enzyme called alcohol dehydrogenase (ADH), which is released by the liver and is used to metabolize alcohol.
In addition, fat retains alcohol, while water helps to spread it. Thanks to their naturally higher fat and water bodies, women have an even more complicated physiological reaction to alcohol.
"This vulnerability is the reason why we see health problems and alcohol-related disorders in women compared to men," says Dawn Sugarman, a professor at Harvard Medical School and a psychologist at McLean Hospital in the United States.
Women who drink too much alcohol also develop quicker addiction and other health problems than men. It is called the "telescopic" effect: they usually start drinking later than men, but they take far less time to become addicted and have a liver or heart condition.
Many differences about the effect of alcohol on the body of men and women have only been discovered in recent decades. For example, the first study on the production of ADH on the basis of sex distinctions was published in 1990.
Almost all clinical studies with alcohol were done completely with men until the 1990s, partly because scientists were encouraged to eliminate as many variables as possible that could influence the results of an experiment – and one of them was the genre.
Because alcoholism was regarded as a predominantly male problem, no one thought of the consequences of not studying the relationship between women and alcohol.
This scenario changed when government organizations, such as the US National Institutes of Health, determined that women and minorities should be part of clinical trials. In this way the gender gap in the field of medical research was fulfilled.
"People simply did not think about women," says Sharon Wilsnack, professor of psychiatry and behavioral sciences at the University of North Dakota in the United States.
"And when they thought, they only assumed that you could study men and apply (results) to women."
During his PhD at Harvard University in the early 1970s, Wilsnack wrote a dissertation on women and alcohol. The literature review had only found seven studies in the library.
Together with her husband, who is a sociologist, Wilsnack led the first long-term national study on the drinking behavior of women.
Among her many findings was the finding that some of the women who abused alcohol suffered sexual abuse of childhood, a difference between men and women that has become crucial to help women with addiction.
Women drink for reasons other than men
Since then, gender-based alcohol research has revealed a number of other gender-specific outcomes.
In the 2000s, tests seemed to indicate that women's brains are more sensitive to alcohol than men. But Marlene Oscar-Berman, professor of Anatomy and Neuropsychology at the University of Boston, made a groundbreaking discovery.
In a survey with participants with and without a history of alcoholism, his team discovered that alcoholic men have smaller "reward centers for the brain." then had people who did not drink.
This part of the brain, consisting of parts of the limbic system and the frontal cortex, is linked to motivation – fundamental for decision making and even for basic survival.
But in women with addiction, reward centers were larger than non-alcoholics, which meant that their brains were less damaged than men.
"The investigation showed that we were wrong," says Oscar-Berman. "Our findings go against the general idea that women are more susceptible to alcohol damage to the brain than men." However, scientists still do not know what these differences can cause.
According to Sugarman, such findings reinforce the importance of specific gender studies on alcohol and addiction.
She recently received research that shows that alcohol dependent women have a better response when they participate in treatment groups that only treat women and also provide information about gender-specific problems related to dependence and motivation to drink.
Perhaps not surprising, but the female reasons differ from the male. Studies show that alcohol consumption by women is linked to emotional problems, while men are more driven by social pressure.
"Some women had already been treated five or six times ten times before and they said things like:" I have never heard that I am more sensitive to alcohol than men, or that these substances affect me differently, "Sugarman says.
Because of the different motivations, biological vulnerabilities and especially the link between alcoholism and trauma in the past, the treatment needs of women may differ from those of men.
Women who have been sexually abused, for example, can not feel safe when entering a standard therapy group, where 70% of the participants are mostly men. For them it is useful to hear stories from other women and to know that they are not alone.
At least, experts say, are far behind when it was believed that alcohol research in men could simply be applied to women.
Read the original version of this report (in English) on BBC Future site.
Source link