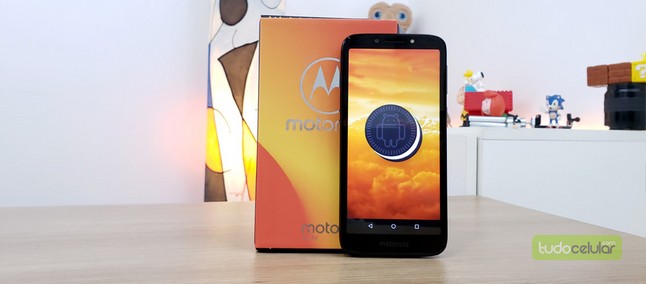 Motorola officially started Wednesday with the sale of Moto E5 Play with Android Oreo Go in Brazil and TodoCelular already has a device on the bank. We will continue to test with our real-use simulation, which will be held here on this page.
The Moto E5 Play with Android Oreo Go has only a 2.100mAh battery. But according to Google and Motorola, that's enough to give you autonomy all day long with the lightest system installed in it. Is the?
The device still has a 5.3 "FWVGA screen, meaning the resolution is less than the 720p in the more, say, full family models, this should help provide a little more time to use.
To refresh the memory, we look at how the test works. The screen is calibrated to a comfortable brightness for indoor use and gets a white image of 200 lux (we use a luxmeter to ensure accuracy). All other settings are saved in the factory settings.
Our list of apps has light and heavy games and applications. And there are different times of use:
6 minutes use (each) – WhatsApp, Youtube, MX Player (always in Full HD), Spotify, PowerAmp (offline music) and Chrome;
1 minute (each) – Pokémon Go, Asphalt 8, Subway Surfers, Candy Crush, Modern Combat 5 and Injustice;
4 minutes calling in 3G / 4G;
2 minutes use (each) – Facebook, Gmail and GMaps
In the case of E5 Play with Android Go, we use the lighter variants of Google apps that are installed on the device by default. Each cycle of use is separated by a 30-minute rest period. At the beginning and at the end of the round house, we warn you on which platform the battery of the device is. And there are screenshots to keep track of everything.
The test is performed here on this page, from 7 am this ThursdayAugust 23. To follow, simply return and follow the live blogging.
Source link