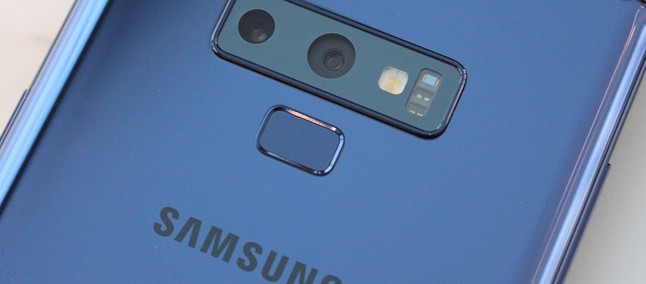 One of the main differences in the Samsung Galaxy Note 9 was undoubtedly the addition of the cooling system to water and carbon fiber, combined with a cooling block that was larger than that found with the Samsung Galaxy Note 8.
According to Samsung itself, this combination would reduce the risk of overheating by 21% and enable users to play more peacefully.
With that in mind, Engadget decided to perform some tests and compare Note 9 with the Samsung Galaxy S9 Plus, Note 8, iPhone X and OnePlus 6, to check if the cooling actually makes a difference in performance and of course temperature.
In the first phase of the test, seven rounds were performed within the AnTuTu, comparing S9 Plus, Note 9 and OnePlus 6.
In the fight between S9 Plus and Note 9 brothers the temperature results were very close, but Note 9 achieved higher scores in Antutu, even with both with similar configurations.
Compared with the OnePlus 6, the game changes, with the Chinese device performing better, but with temperatures clearly higher than the main Samsung device. It is worth noting that the OnePlus device used, however, had 2 GB more RAM, which may have disturbed the result.
Another test was done between Samsung Galaxy Note 9, Note 8 and iPhone X which ran the AnTuTu for 15 minutes, with temperature measurements every five. Strangely enough, the beneficiary in this situation was the older brother, the Samsung Galaxy Note 8 with an average of 37.56 degrees, followed by Note 9 with 38.11 and the iPhone X, which hit 38.28 degrees.
In addition to the laboratory test, the external test was also done, with Galaxy Note 9, Note 8 and iPhone X going to a New York park and being placed on a metal table exposed to the sun. The ambient temperature was about 31 ° C.
The test carried out was the execution of the 3D Slingshot OpenGL ES 3.1 several times, until smartphones complained about overheating. The first to throw the towel into the ring was the iPhone X, which stopped after having performed more than 51 ° after 14 minutes and 30 seconds of testing. Interestingly, however, the improved liquid cooling of the new Note generation was not decisive in this case, as both (Note 8 and Note 9) stopped with exactly 17 minutes and 30 seconds, recording the temperature of 54.44 ° C.
It is worth noting: the Galaxy Note 8 also has liquid cooling, but without the carbon fiber to help.
There is also a peculiar point in the test: unlike the iPhone, which prevents overheating, Android devices remain operational, leaving some applications in the background to help cool the device.
(updated on August 21, 2018, s 19:53)
Source link